Best-Ever Finish for Ireland at Emirates Dubai 7s
Team Ireland finished sixth overall in the HSBC World Rugby Sevens Series, the highest-ever finish for the squad. Ireland topped Pool C with three victories right out of the gate, beating Spain 21-7, Japan (31-24), and Fiji (24-17). The run of success ended with a 5-0 loss in the quarter-final when Ireland went up against the U.S., the runners-up from Pool A.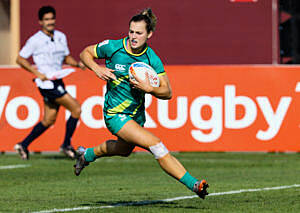 The team came through the 5th place semi-final with a 21-12 victory over Great Britain, but lost to Fiji 28-12 in the 5th place final—still securing their best-ever finish, however.
Reigning champions Australia defeated New Zealand in the final.
Honeysuckle's Unbeaten Run Ends
Eight-year-old mare Honeysuckle, ridden by Tipperary jockey Rachael Blackmore, was defeated for the first time in her career when Teahupoo took first in the Bar One Hatton's Grace Hurdle at Fairyhouse this weekend. Honeysuckle came in third, with Klassical Dream taking 2nd. The loss comes after 16 straight wins for Honeysuckle, seven of which were at Fairyhouse. Teahupoo was a 20/1 shot.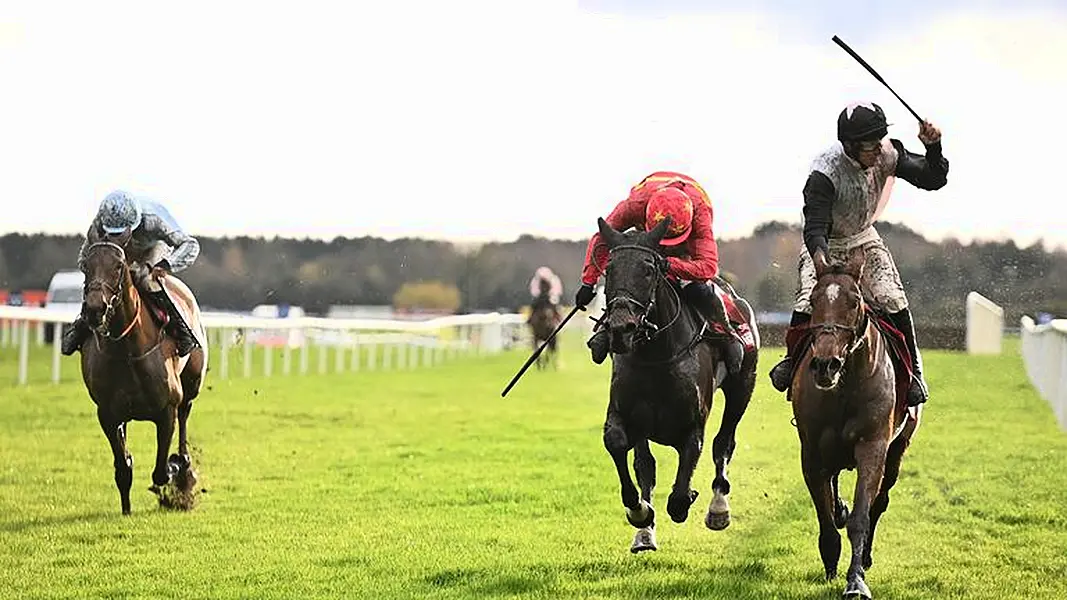 Honeysuckle ridden by Blackmore (left), Klassical Dream (center), and Teahupoo (right)
Ciara Mageean Withdraws from European Cross-Country Championships
Mageean has withdrawn from the Irish team heading to the European Cross Country Championships due to illness. Eilish Flanagan will now join sister Roisin on the team as Mageean's replacement. The team also includes Michelle Finn, Aoibhe Richardson, Ann Marie McGlynn, and Mary Mulhare; hopes are high to improve on last year's fourth-place finish.
Fastest-ever Marathon Run by Irish Woman
Sinead Diver ran the fastest ever marathon by an Irish woman in the Valencia marathon yesterday. The 45-year-old ran in 2:21:34 (12th overall). Diver officially represents Australia, and her record will count for that country, so McKiernan's 1998 record still stands (Diver switched after Athletics Ireland refused to accept her qualification time for the 2015 World Championships).
Salaries Introduced for Women's National League
Starting this month salaries will be introduced for the first time for professional players in the Women's National League. As in the men's game, clubs will now have the option to field amateur, part-time professional, or full-time professional players.
Meanwhile in American soccer, the effects of this summer's landmark equal-pay agreement between the unions of the men's and women's national teams and the U.S. Soccer Federation are apparent for the first time; because the teams now split all World Cup bonuses, the women's team has now earned more ($6.5 million) from the men's progression to the knockout phases of the tournament than they did from both of their first-place finishes, which earned them a total of $6 million.
Jessica Hennessy is Latest Signing for Shamrock Rovers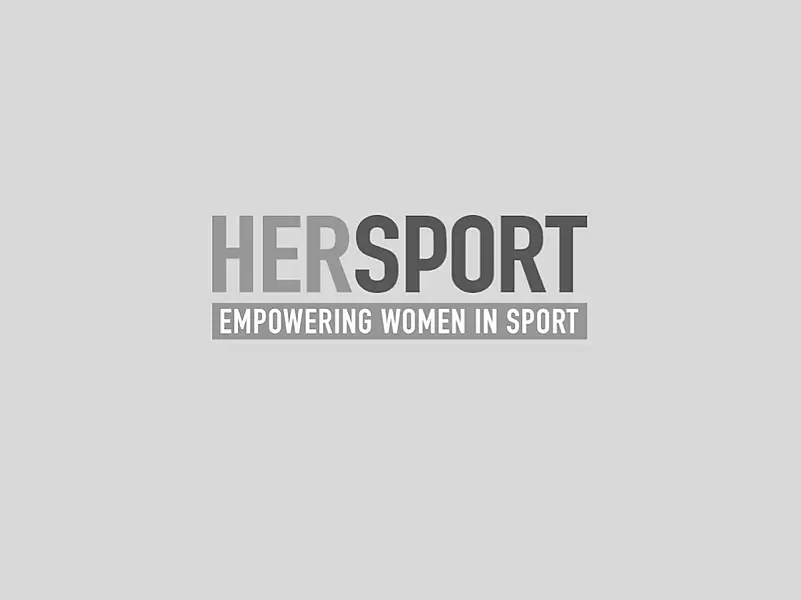 The Shamrock Rovers, helped by the ability to offer salaries, are busy collecting stars ahead of the 2023 season as they prepare to field a senior women's side for the first time. Centre-half Jessica Hennessy, who just finished a season with Athlone Town, is the latest arrival, joining Irish international Aine O'Gorman and underage internationals Summer Lawless and Alannah McEvoy, all transferring from Peamount United.
Frappart First Woman to Referee Men's World Cup Match
France's Stephanie Frappart became the first woman to referee a match at a men's World Cup when she officiated for the Germany-Costa Rica match Dec. 1st. She led an all-female team, assisted by Brazilian Neuza Back and Mexican Karen Diaz Medina.