When three-time Paralympian Ellen Keane first began swimming, she never really felt different to anyone else. Yet, once she got older, the insecurities began to interfere with her happiness and enjoyment of both sport and life.
Keane was born with an undeveloped lower left arm. She became the youngest ever athlete to represent Ireland at a Paralympic Games when she competed at Beijing 2008, at just the age of 13. She went on to make three finals at London 2012 and win a bronze medal at Rio 2016 four years later.
Yet despite her remarkable achievements, her insecurities weighed her down.
"People were staring and I would try to hide myself" she said, always wearing long sleeves when she could. "Through my sport I learned to love my body, in swimming there is nowhere to hide. I knew how unhappy I was outside the pool, and how happy I was inside of the pool".
While out of the water, her anxieties remained, the World Championship bronze medallist found inspiration at boarding school with fellow one-armed swimmer Lauren Steadman - who is now a British para athlete herself.
Keane recalls how "carefree, confident and happy" she was and quickly became someone she looked up to. "She (Steadman) was so carefree and outgoing, I was really jealous and wanted to be like that".
"Once I put myself out there, I realised the whole world didn't revolve around me and my arm."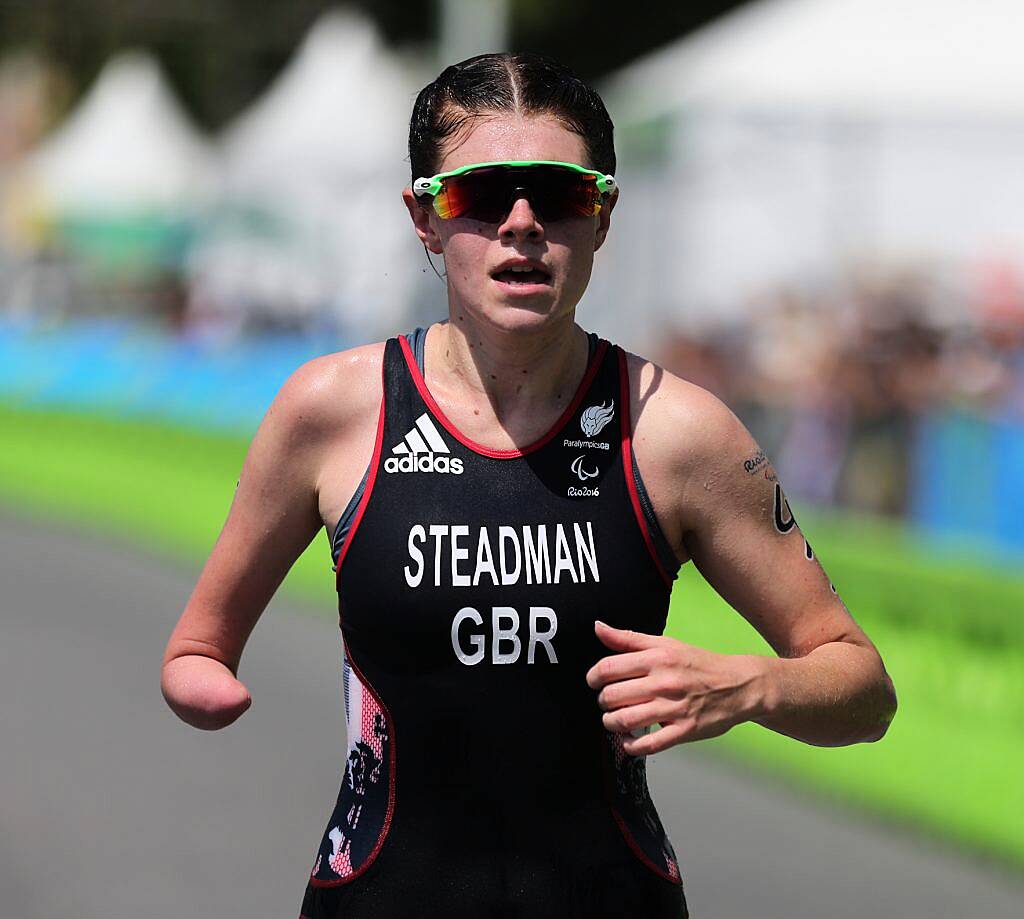 Having dabbled in Gaelic football and dancing before finding her home in the pool, the 25-year old shared her successes, current COVID-19 training regimine, and goals for Tokyo 2021.
Keane confessed, at first she attempted to keep the same training regime and intensity pre-lockdown but quickly released this wasn't realistic. With more time being spent in front of screens and motivation harder to come by, like most athletes, Keane is doing her best to get in what workouts she can, when she can. The Technological University Dublin student bought a watt bike before the restrictions began and undergoing strength and conditioning sessions in her back garden.
Tokyo is set to be Keane's fourth Paralympics, after previously competing in Beijing in 2008, London in 2012, and Rio in 2016. When asked of her goals, she spoke of the electric feeling of making the podium in Rio four years ago, and she is chasing that emotion again. Keane is determined to use her platform and profile to spread awareness for other Irish parathletes.
With the uncertainty caused by the coronavirus outbreak, Keane admits to breathing a sigh of relief, when she heard of the Games being postponed for the year. Keane feels the postponement of the games was the right decision. "We can't compete in an environment when people haven't had the same chance to qualify. It would feel forced, and that's not the spirit of sport" she said. "I see as an exciting chance to get it 100% right"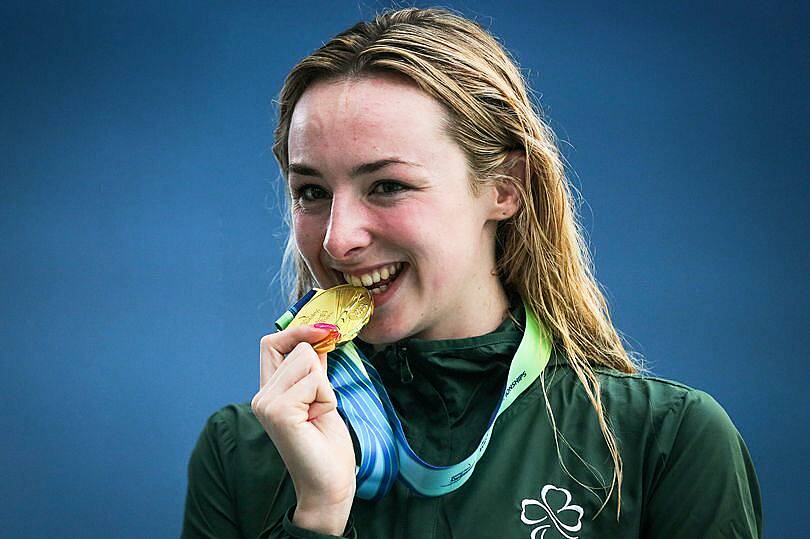 The four-time World Para Swimming medallist has an array of impressive videos on her social media, displaying the countless adaptions she has made to her training. Keane admits it wasn't easy solving how to to create an optimal gym routine.
Where there is a will, there is a way. Keane tried everything. At first she had a prosthetic gym arm made to assist her in exercises such as cleans and other Olympic lifting movements - but these kept breaking. It was only after taking inspiration from other parathletes where Keane came up with the idea to use a seatbelt to assist her weightlifting.
Seatbelts, Keane explained, are designed to hold any weight and airplane seatbelts work particularly well. When she consulted her coaches about the idea, they were additionally enthusiastic and helped her follow through with the idea.
Keane speaks glowingly about her coaches and how much they are very much apart of her success.She attributes her gym work to making the world of difference as it has allowed to prevent injury, recover from injury and has a direct impact on her performance. She is still working on her left lat which has been nicknamed "Larry".
It was in 2018 at the World European Para-Swim Championships, when the Dublin native stole the show in front of her home crowd. Keane added to her long list of honours when she took home gold and bronze. Keane holds this at the top of her list, as she fondly remembers it as her best race performance.
"There's nothing like winning in front of a home crowd!". While she was in the best position to win that day, Keane said there is always the "what ifs" that can consume your thoughts.
In the 200m Individual Medley, the Clontarf swimmer, finished third with a time of 2.40.64. Two days later, roared on by a packed National Aquatic Centre, Keane went on to win Ireland's only gold in the 100m breaststroke - a dominant display.
On the other end, Keane admits her worst race was in London in September of last year. She describes knowing the time she swam wasn't reflective of what she was capable despite her bronze finish. She said there was a photograph taken moments after the race, and to Keane the disappointment that can be seen in that picture is a feeling she never wants to feel again. As a motivator, this picture is now her phone screensaver.
When asked what advice she would give to young girls in sport?
Keane says: "Focus on trying to improve yourself, your training and your own goals". No matter what age, type of athlete or sport, once you do this, everything else comes.
Coverage and attention in Paralympic sports in Ireland has grown immensely. Keane is one of Team Ireland's top medal hopefuls in Tokyo and has become an ambassador not only for swimming but Paralympic sport in general. She thrives on this responsibility and wants to prove that people with disabilities can achieve anything. Keane is hopeful that the upcoming Games can serve to inspire more young people.
Subscribe to Her Sport's YouTube channel for more videos, follow us on Instagram, like us on Facebook or follow us on Twitter for the latest sporting news and content.