2020 has been a year like no other.
12 months ago, 'social distancing', 'lockdowns' and 'mandatory masks' were foreign to the majority of us. Yet today, they are part of every day life. The coronavirus pandemic hit all aspects of our lives and sport was no exception. Cancellations and postponements were a running theme throughout all sport.
With that being said, 2020 was remarkably still filled with incredible Irish sporting moments which deserve recognition and celebration. We have put together a comprehensive round-up of all the memorable moments for Irish women in sport! Check out Part II which looks back at the months of May-August!
---

Keogh & Puspure Set New Marathon World Records


---
Irish High Performance rowers Aifric Keogh and Sanita Puspure set new half marathon (21km) world records in their respective categories at the Virtual Regatta run by Rowing Ireland in May.
Puspure completed her race in 1:18:13.6, setting a new standard in the 30-39 age group, while Keogh broke Brooke Mooney's former record time of 1:19:12.6 by recording 1:18:59.9 in the 19-29 bracket.
---

Nadia Power & Akpe-Moses Speak Out Against Racism


---
Following the brutal murder of George Floyd on Memorial Day weekend in America protests and outcry sparked worldwide, with Ireland being no exception.
800m Irish runner Nadia Power, among other athletes spoke out about racism in Ireland with us at Her Sport back in June.
"I've been quite horrified because I think a lot of the time in Ireland we give ourselves a pat on the back and say we're really inclusive, friendly and welcoming but I think we've seen another side to that and there's still a lot of work to do" she said.
Fellow track athlete Gina Akpe-Moses, also addressed the need for change as she said racism shouldn't be a taboo topic or labelled a controversy as "being put into a political category makes no sense because it's not political, it's basic human rights".
---

Mageean Becomes First Irish Woman To Run Sub 2 Minute 800m


---
Ciara Mageean became the first Irish woman to break the two-minute mark in the 800m event as she simultaneously broke both the Irish and Northern Irish records in Bern, Switzerland.
The City of Lisburn AC athlete and Portaferry native, Ciara, broke the time barrier in 1:59.69 to claim first place in the 800m final, a full second ahead of Norway's Hynne Hedda.
Mageean broke the Irish record of 2:00.58 which was set in 2013 by Rose-Anne Galligan at the London Anniversary Games.
Due to Covid-19 and the subsequent lockdown that was introduced this was her first race since February and took place on the same day the 2020 Olympic Games opening ceremony was scheduled to get underway.
Congratulations @ciaramageean first Irish woman sub 2mins for 800m . 2020 is a year to back yourself and just go for it #backyourself #makeitcount @irishathletics @RTEsport @gregallenRTE pic.twitter.com/FzLFeEx1CF

— sonia osullivan (@soniaagrith) July 24, 2020
Ciara Mageean talks to Her Sport about her 2020 Highlights! Mageean also talked about the Tokyo Olympics being postponed, goals for 2021 which include improving on being 10th place in the world and O'Sullivan's 1500m record.
---

Lohan Wins Valencia Tennis Centre National Open


---
Sinead Lohan won the Valencia Tennis National Open, winning her final 6-3; 7-6.
The Waterford native who majored in Economics in the University of Miami, is the only Irish player to win the National Championships at 5 different age groups.
---

Mageean Breaks Sonia O'Sullivans 27-Year Old Record


---
Ciara Mageean added her name yet again to the Irish record books as she broke Sonia O'Sullivan's 27-year old record at the Diamond League in Monaco.
Mageean shaved over 3 seconds off the Cork legend's time, placing third behind Faith Kipyegon of Kenya and Laura Muir from Britain.
https://www.youtube.com/watch?v=O0PU-1P3fZQ
---

Staunton & Rowe Re-Sign for AFLW Season


---
Acclaimed Irish Gaelic footballers and former Mayo teammates Cora Staunton and Sarah Rowe agree to go Down Under and re-sign for the Sydney Giants and Collingwood respectively.
Both have played in the AFLW in previous years and resigned contracts in August despite the uncertainty with the global pandemic still looming.
Rowe was named AFLW Irish Player of the Year for her efforts last season with the Collingwood Magpies, while Staunton placed third on the list behind Tipperary's Aisling McCarthy.
---

Katie Taylor Defeats Delfine Persoon In Rematch


---
Katie Taylor came out on top once again in defence of her world titles following a commanding performance over Belgian Delfine Persoon on the 22nd of August.
The Bray boxer received a unanimous decision in her favour, making it her 16th professional victory in succession and retained her undisputed lightweight champion status.
Bruised but still soldiering through Taylor credited warrior Persoon with being "relentless" in a post-fight interview with Sky Sports.
---

Records Smashed At Cycling Track National Championships


---
Orla Walsh collected gold in the women's sprint setting a new outdoor 500m Time Trial record. Walsh set the tone early as she powered around the track to set a new Irish Record of 36.22, taking over a second off the previous mark.
Kelly Murphy, a Pursuit specialist, battled less than ideal conditions of day 1 of the championship to set a new outdoor Irish Record of 3:48.99 in the Women's 3k Pursuit during qualification. In the gold medal ride she went event better lowering the record to 3:47.452.
Lara Gillespie also placed in this gripping day of clashes, obtaining her first senior championships national medals in an enthralling weekend of action.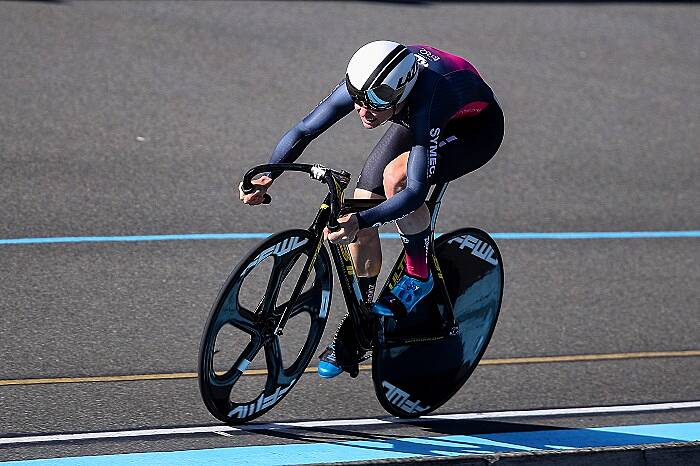 ---

Phil Healy wins a 12th senior National title
The 148th Irish National Track and Field Championships took place at the Morton Stadium with a record 727 athletes registered.
Phil Healy collected the sprint double as she claimed the 100m in a winning time of 11.71 and the 200m with a time of 23.57. Healy remained the Ireland's undisputed fastest woman she she won her 11th and 12th National Senior Title.
In the 1500m, Emeral AC's Amy O'Donoghue won her first ever 1500m Senior Women's title after two runners-up medals and a bronze in the last three years.
Michelle Finn had a Championships to remember as she claimed gold in the 3000m steeplechase and the 5000m.
Bandon teenager Nicola Tuthill had one of the stories of the Championships as she smashed the Irish U-18 hammer throw record and claimed the Senior title for for efforts.
Tuthill threw 60.04m to put her on an exclusive list where only 6 other Irish woman have thrown beyond 60 metres.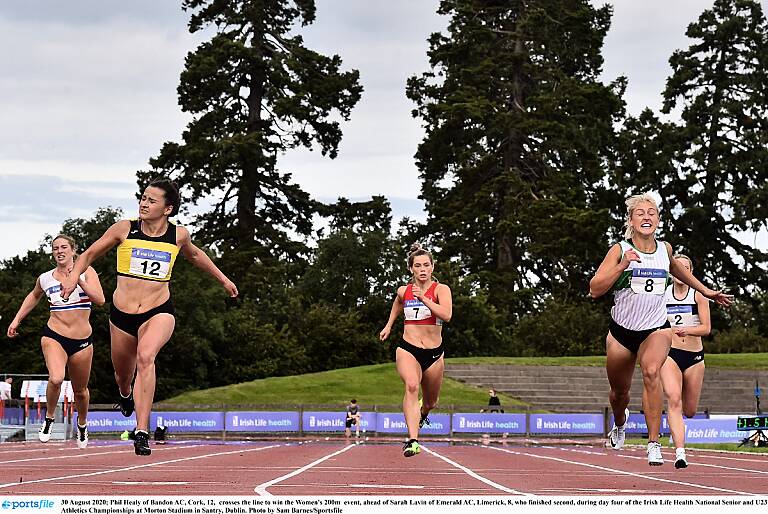 ---

Ellen Molloy Receives International Call-Up
Team


---
16-year old Wexford Youths midfielder Ellen Molloy was among 9 Women's National League players who were called up to the Republic of Ireland national team this year by manager Vera Pauw.
Molloy was named the Women's National League player of the month in the same time period which she received her first international call-up. The Kilkenny native was the star of the show as Wexford Youths gave Peamount United their first and only defeat in the league.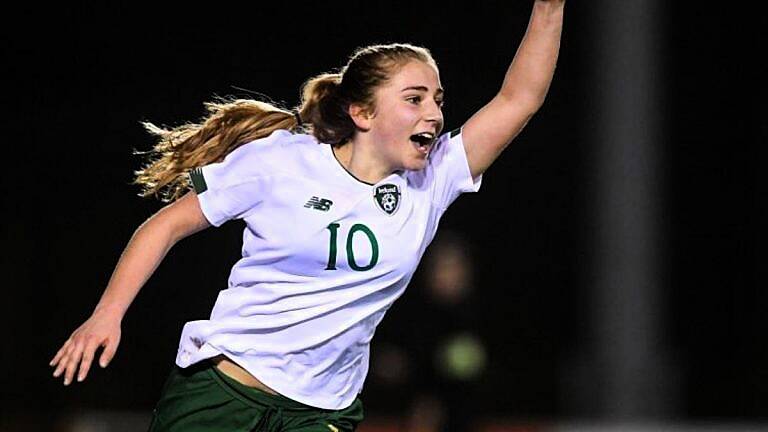 ---

Goldrick, McEvoy & O'Dwyer Commit To 2021 AFLW Season


---
With the Covid-19 crisis putting a stop to the AFLW season many Irish stars returned home, including Dublin's Sinead Goldrick, Niamh McEvoy and Tipperary's Orla O'Dwyer.
As August rolled around they had a chance to resign for their respective clubs (Melbourne and Brisbane) and they will soon return to Australia for pre-season following the conclusion of the TG4 Championships.
We have some news… ?

?: https://t.co/No0Kp90I1y#GoDees pic.twitter.com/XNY3bPgZGx
— Melbourne AFLW (@MelbourneAFLW) August 12, 2020
---

Power Wins the 800m At Motonet GP


---
Nadia Power stormed to victory at the Motonet GP in Espoo, Finland where she ran a season's best and clocked her third fastest ever time in the 800m.
Power, who is an 800m U23 European Championship bronze medallist, ran 2:03.29 at the Leppävaara stadium where she looked mighty impressive and finished strong to take victory.
2016 Olympian Michelle Finn also competed at the Motonet GP in Espoo. Finn ran home to victory in the steeplechase in 9:41.62. This was Finn's third fastest time of her career.
The Leevale AC athlete returned to Ireland earlier this year after the pandemic forced her to leave the Melbourne Track Club in Australia.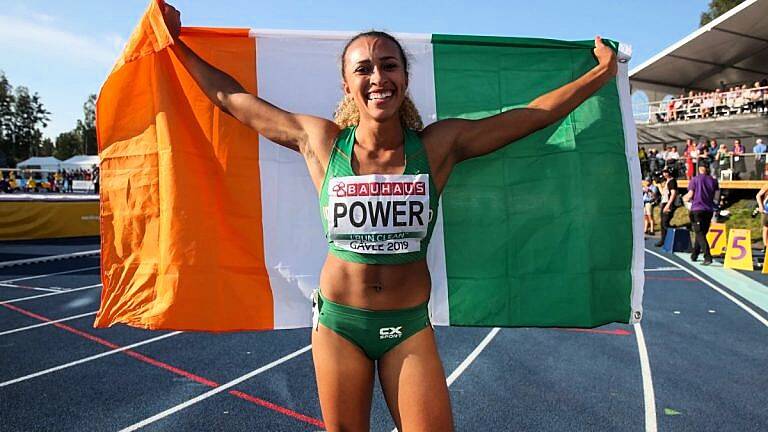 Power reflects on 2020 with Her Sport!