WATCH the full interview with Latsha here.
To many black and non-white South Africans, the South African 'Springbok' rugby team was one of the most hated symbols of apartheid. Rugby was the sport for the Afrikaner, the white man. The Springbok badge seen to embody white privilege and oppression.



It was Nelson Mandela, who recognised the opportunity sport offered for reconciliation. In 1995, President Mandela forged one of the most defining images of racial unity, when he stood before a worldwide audience wearing the notorious green and gold jersey, as he presented Francois Pienaar, the Springbok winning captain, the World Cup trophy.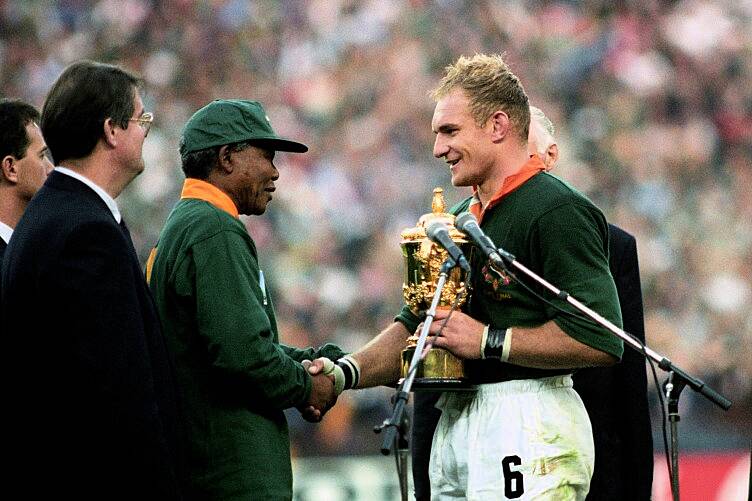 Twenty-six years later, it was the turn of Siya Kolisi to walk that path. Kolisi not only became the first black man to captain the Springboks, the inspiring figure from the poor township of Zwide, steered South Africa to World Cup glory.
Now, step forward Babalwa Latsha. Another inspiration and trailblazer in every stretch of the imagination. Latsha is not only flying the flag for black South Africans, but also significantly, for all women across the continent.
The 26-year-old is the captain of the Springbok women's rugby team. Latsha helped guide South Africa to qualification for the upcoming 2021 Rugby World Cup in New Zealand. Earlier this year, the dynamic prop became the first African women to turn professional as she joined Spain's Eibar Rugby Taldea.
The rising rugby star from Khayelitsha is living her dream and offering hope to the next generation of young girls. Her story is unique and unusual. That Latsha has made it this far is down to incredible stoicism and self-belief.
Born in Khayelitsha, one of the largest townships in South Africa, Latsha had to endure and overcome a number of hardships and challenges on her way to the top. Townships in South Africa were formed under apartheid legislation which designated certain areas for people classified as 'blacks, coloured and Indians'. The impact of these laws still affects townships today with several lasting socio-economic issues.
"Khayelitsha is not an ideal place to grow up in. It's one of the most notorious townships in the Western Cape, particularly if you're a young female," said the Springbok captain.
Khayelitsha has one of the highest rates of crime in South Africa. From drugs, to rape and murder, the life expectancy of a young black girl in Khayelitsha is relatively low. The drive and determination of not wanting to become another statistic spurred Latsha on. She hopes her story will inspire the future generation to believe they can achieve either in sport or academically, despite their disadvantaged upbringing.
"Where you grow up, or where you are born, does not determine the type of potential that you have," Latsha said.
"It is something very close to my heart to be that type of person who can, and has proved, that yes, we grow up under difficult circumstances, but we can conquer."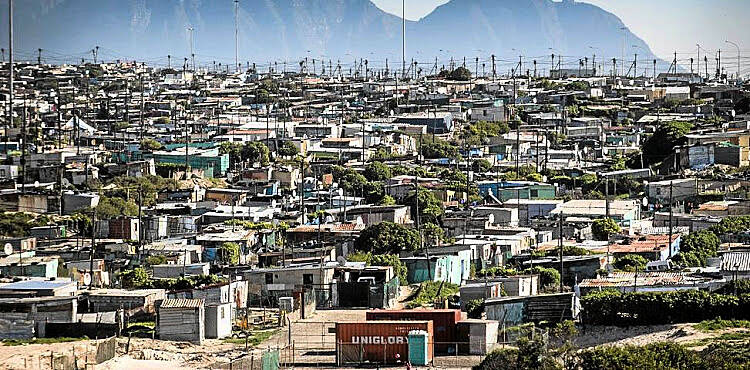 While she is dominating on the pitch, Latsha is humble, calm, calculated and articulate off it. She acknowledges the role and platform she has and is determined to give back. By offering some of her spare time to coach young girls, she strives to teach the next generation of prominent athletes the importance of perseverance.
"It is important that young rugby players be guided, and also inspired, by someone who has walked the path they are hoping to walk on. Especially by someone who has placed the trail," she said.
Rugby is one of the most popular sports in South Africa with nearly half a million registered players. Yet due to a lack of sponsorship and funding, Women's 15s is still an amateur sport. Chances to play rugby were few and far between for females in South Africa in the 1990s. There were no rugby teams for girls or women.
"We have made significant strides towards the development and growth of women's sport, women's rugby in particular," Latsha said, "However, we still have a long way to go."
Although the sport has seen growth in the past 15 years, Latsha believes that there needs to be systems in place to facilitate it. The games need to be commercialized to allow for sponsorships and funding.
"We would love to be mainstream, rather than an afterthought." she said.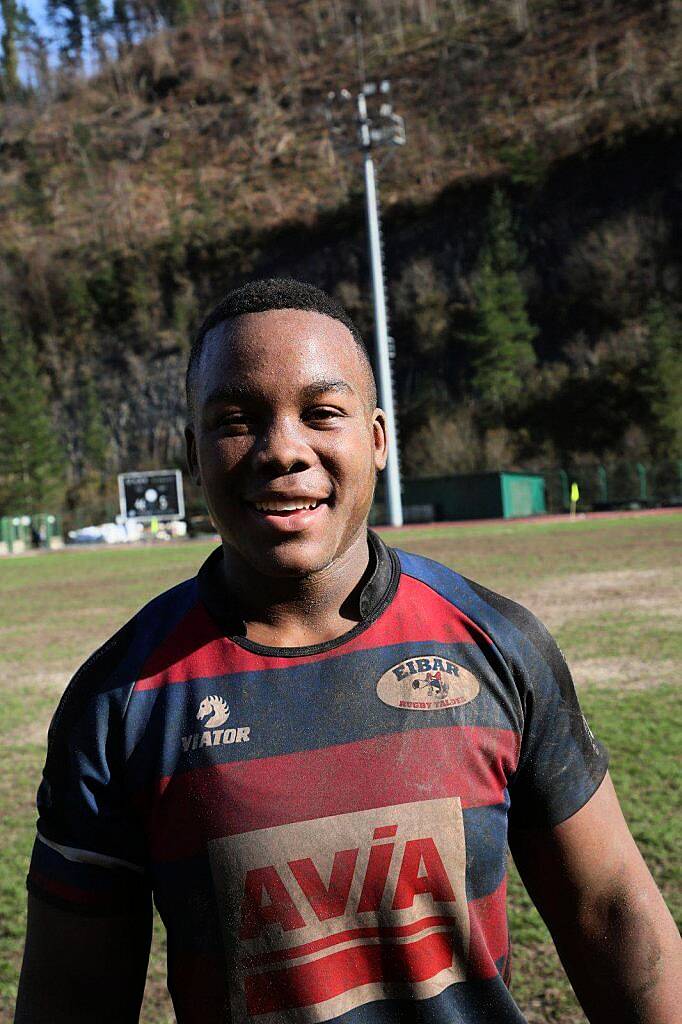 Latsha started playing rugby in 2014 where she advanced from the University of the Western Cape's Women's Sevens team to the Western Province women's team and then the Springbok Women's team.
Her escalation to the summit has been meteoric for someone who initially thought rugby was only played by men.
"It was never a conscious decision (to play rugby), if anything I never even knew that women actually played rugby," Latsha said.
It wasn't until college when Latsha began to play the sport. She always considered rugby to be solely for men and her voyage into the sport was purely by chance. A couple of friends invited her down to join the Sevens team to make up the numbers during the University Games. The University of the Western Cape could only enter a team if they had 13 registered players and Latsha joined to be the 13th. She went along not expecting to feature, but because of injuries, she was thrown into the deep end without any knowledge of the rules.
"I think one of the reasons why I stuck with rugby was because I felt a newfound sense of freedom. It liberated me," she said.
Latsha captained the Women Springboks to victory during the Rugby African Women's Cup in 2019, which offered the team a spot in the 2021 Women's Rugby World Cup. For the team, the World Cup is the greatest achievement and they are excited to represent their country in New Zealand. What is of most importance, however, is the impact it has had on South Africa and every female dreaming to succeed in rugby.
"Qualifying for the World Cup meant so much to us," Latsha said, "Finally our hard work, sacrifice, blood, sweat, and tears, are paying off."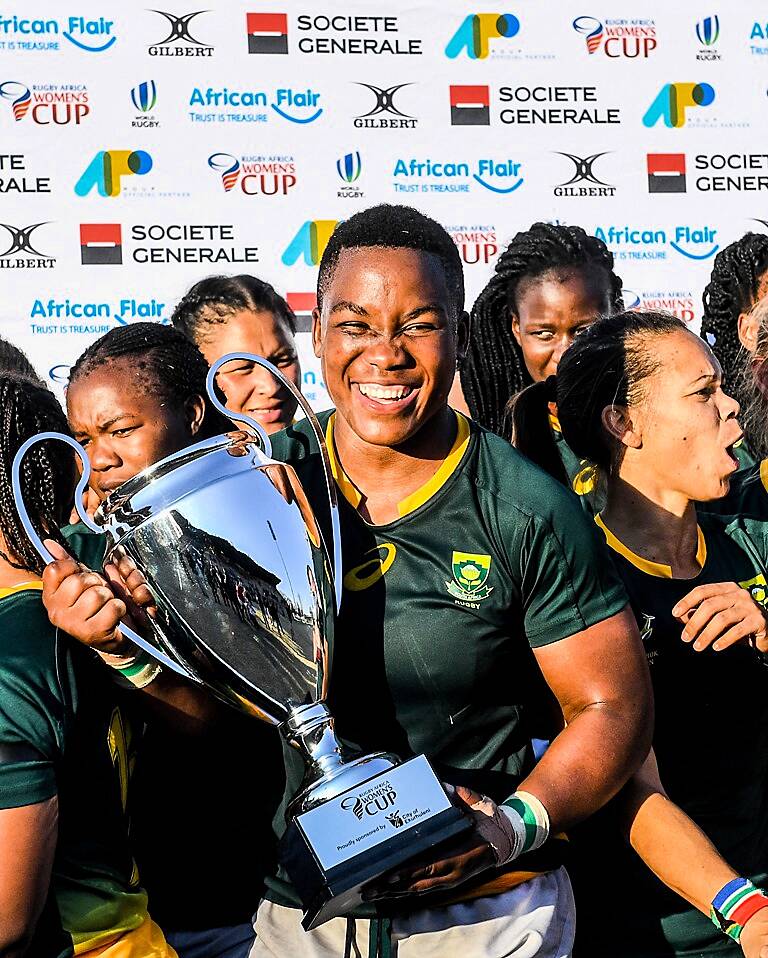 Just one year later, in January 2020, she set off to Spain to join the Eibar's women's rugby team, making her the first ever African female to become a professional rugby player. It was an exciting change for Latsha to explore and learn in a different country. But, her feelings towards the achievement are that of hope rather than triumph.
"If we're being honest, society doesn't take female rugby players seriously," she said.
"That type of an opportunity shouldn't be a first. It should be something that is normal. It should be normal that women rugby players go play abroad."
Being the first, however, created a platform for Latsha to influence women's rugby back home. She acquired a voice for change.
While in Spain, she had experienced a different side of women's rugby. What stood out to Latsha was how her club paid women the same amount as the men. The victory women's rugby has had in Spain proves that success comes hand in hand with support, and also shows the potential South Africa can have if women receive more support.
"The future of women's sports in Africa is extremely bright," she said, "It gives me goosebumps to think about the amount of talent we have in this country."
What the country needs is exposure. Latisha says that sponsorships will always be an issue because sports is a business. She wants to see women's sports become more commercialized in the future. Stadiums should be packed full of fans and the teams should become franchises in the future. Women should have the opportunity to make their sport a career.
What girls can do in the present, is have confidence in their abilities.
"If you get that right," Latasha said, "No one can tell you that you can't."
From humble beginnings to flying the flag for women across Africa, Latsha is inspirational and wise beyond her years. Of course from an Irish perspective we will be supporting our own should we qualify for the World Cup next year however, it's safe to say we will be cheering on Latsha and her fellow Springboks as our second team!
Subscribe to Her Sport's YouTube channel for more videos, follow us on Instagram, like us on Facebook or follow us on Twitter for the latest sporting news and content.