Girls and Women's rugby is at an all-time popularity high at the moment in Ireland. More females than ever are playing the game, and more teams than ever are involved in the All-Ireland League. Yet despite all of this, we still see hundreds of girls drop out of the sport at 18 or 19 years old. Why is that?
That's a question that Caoimhe Morris, Women's Coordinator at Rugby Academy Ireland, has been asking for the past few years. "It's a major issue" says Morris.
"We have some brilliant talent in this country and some great players coming from the underage system, but we see them struggle in their first or second season as a senior player. The game at senior level is much faster and you're suddenly up against women who are bigger, faster, stronger and have probably been playing for longer than you have been alive."
"We see girls suddenly realise that the senior game is on an entirely different scale, and who start to think they're not up to the task. As coaches we know that they just need to give it a year or two and they'll grow into it, but that's a tough thing to do as a new player in a team. It's tough to stick something out when you think you're failing," she added.
So what is the solution? How do we encourage these girls to stick it out, how do we support them in this transition?
"Clubs are doing a stellar job already," Morris said. "The standard of coaching is really high and the support from the club and their teammates is usually excellent, but I think there's more we can do. There's a number of ways clubs and teams can do this, by encouraging them, holding skills sessions on weekends off and so on, but the simplest and most effective way is to talk to them and see what's going on."
"It's great to address this on a case-by-case basis, but we'd like to help on a larger scale. The solution from our point of view is an u20s set up in Ireland, similar to the men's game."
That's where Rugby Academy Ireland (RAI) come in. They've just set up a Women's u20s team, and they've got some world-class coaches to boot.
"We're really excited to have Fiona Hayes, Alison Miller and Jenny Murphy involved as coaches. Not only are they experienced international players, but they're also excellent coaches. It's an insane coaching team and I'm really excited to see what they do!"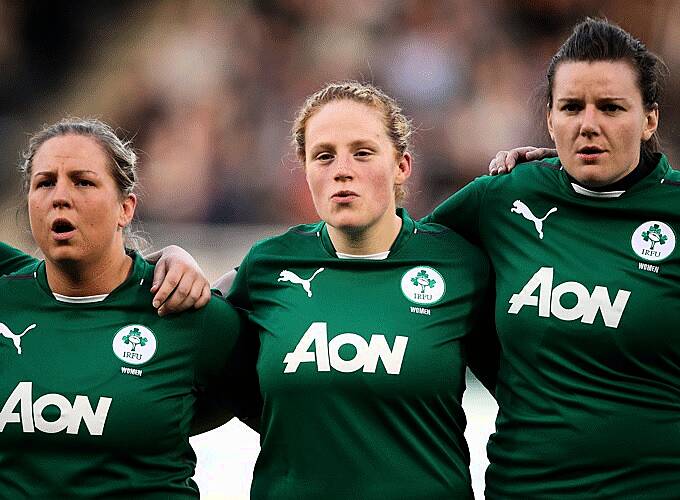 Fiona Hayes, who has 2 Six-Nations titles (one being a Grand Slam) and is currently coaching in Munster has come on board as Head Coach.
"My main goal with the team is to help girls who are contemplating dropping out of rugby in that 18-20 age group because they're finding that step up to senior rugby difficult. I coach the Munster u18s and I also coach senior women's rugby (UL Bohemians) and I find physicality, game & laws knowledge and general skills to be very different at both levels," said Hayes.
"When you get to senior rugby, the age group is no longer 16-18, you could be looking at 45 year olds playing so you're suddenly playing with a bigger range of experience and body types. If girls want to make that step up into senior rugby, that physicality and laws knowledge is very important" says Hayes.
"If we can help the girls on the squad achieve their goal, whether it be club, provincial or international goals, that would be a success for me," she added.
Former Irish Centre Jenny Murphy, who is the Skills Coach for the team, can see the difference between underage and senior rugby but says that doesn't mean that players can't succeed, and being part of the RAI u20s team will help you get there – "By being a part of the team you'll become a more skilled player, a bit smarter on the pitch, but will continue to have a smile on your face at the end of it. As long as you're trying to get better than you were yesterday, for me that's success".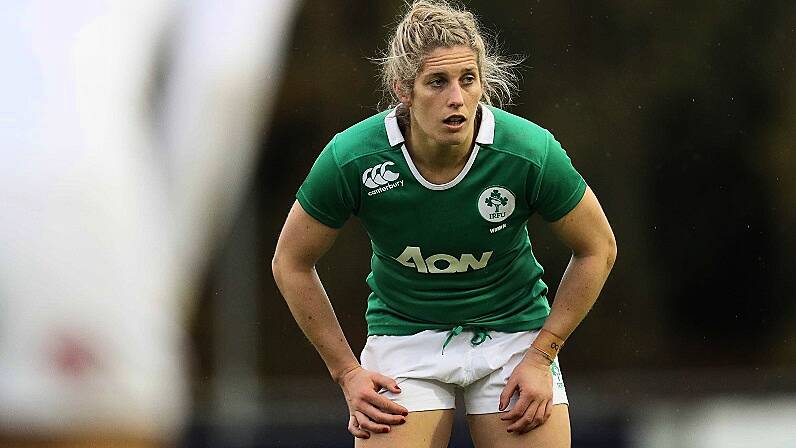 RAI u20s Backs Coach and former Irish winger Alison Miller agrees. "We see girls who have the ability to do well at senior level, but they lack the confidence in their own ability. Those players need some extra support to build their game awareness, build their skills and other aspects to make that jump to senior level".
Miller is excited by the growth of women's rugby in Ireland, and is excited to see the talent that will blossom in the coming years "Women's rugby in Ireland is really growing, and if you look back even 10 years ago there wasn't the amount of girls clubs that there is now. The international team winning the grand slam and beating New Zealand in the 2014 World Cup has made the sport very popular. So we have more girls playing rugby at a younger age which is brilliant! I didn't pick up rugby until I was 22 because there just wasn't the opportunity there, so this is great to see".
The common goal here amongst all 3 coaches is to keep girls in sport. "It's all we're looking to do" says Caoimhe Morris. "The aim is to create a high performance environment and team, but at the end of the day if we've helped to keep those 30-35 girls on our squad in sport then that'll be a win in our books. The most important thing is that these girls continue to play and enjoy rugby, and I think if that's your focus then only good things can come from it".
Trials for the team will be held in Rugby Academy Ireland in Kildare on Thursday 29th October at 10am. Players interested in being a part of the squad can book their place on the trial at this link.
Players must be 18 years old by the 1st of May 2021 but not 20 years old by the 1st of May 2021.
To find out more about Rugby Academy Ireland and what the programs they offer, click here
Enquires can be made to Caoimhe Morris, Women's Coordinator, at [email protected]
BIG NEWS
We are delighted to launch our Women's u20 representative team!

With Head Coach @fihayes27, Backs Coach @2021awaits
and Skills Coach @jennymurphy045.
Apply to be a part of the trial on Thursday 29th of October, 10am in Naas ????https://t.co/vOhDHK3Tgy@HerSportDotIE pic.twitter.com/r1ew0tkhgY
— Rugby Academy Ireland (@academy_ireland) October 1, 2020