Gaby Lewis made her senior debut for the Irish women's cricket team back in September 2014, at just 13 years and 166 days old. Lewis became the first player born in the new millennium to represent a national team. Now, at 19 years old and over 50 caps to her name, Lewis is seen as one of the experienced heads in the Irish camp.
A fierce competitor, Lewis is an off-spinning all-rounder with incredible athleticism in the field. The teenager, is an exceptionally talented cricketer with few weaknesses in her game. As Irish cricket continues to grow and with more exposure and experience against world-class opposition - Lewis can rival the world's very best.
Cricket has always been in her genes. Her father, Alan Lewis, is a former Irish Cricket captain who won 121 caps, while her grandfather, Ian Lewis, earned 20 caps for his country. Herself and her elder sister, Robyn Lewis, who was also part of the Irish squad, fell in love with the game at YMCA Cricket Club in Dublin. Lewis never felt any pressure to take up cricket, it was just something she adored after being immersed in it from the age of 5.
"Growing up, just all summer we were always down at the cricket club (YMCA) every day nearly. My mum would do a bit of coaching and stuff with dad, so it's just what I grew up in."

Prior to lockdown, Lewis returned from Melbourne, Australia, where she'd spent six months playing club cricket for Prahan Cricket Club. Alongside England, Australia is one of the biggest hubs in the world for women's cricket. In March, the Australian women's team beat India in the T20 World Cup final in front of nearly 90,000 fans at the MCG, in what some viewed as a watershed moment for the sport.
Lewis opted to take a year out after her Leaving Certificate and her college place for the year. This October, she will be studying radiography in University College Dublin. Living in Melbourne was a surreal yet challenging experience for the 19 year old. Being over 17,000km away from home, Lewis was pushed to grow up and gain more independence.
"Obviously the Australian standard is one of the best in the world, so going over there and being surrounded by elite athletes and fully professional cricketers...and learn from them and train with them is great," Lewis said. While in Melbourne, she lived with an Australian family, and "had to do everything for myself, which was hard at the start, but it was good. I think I matured a lot as a person."
Despite some surprisingly poor weather in her early weeks in Melbourne, which forced the cancellation of games, Lewis spoke glowingly of her teammates who welcomed her with open arms and spurred her on to make improvements in her game.
Having returned back to Dublin, training had been limited due to the lockdown restrictions. The Irish women's team had a Zoom session every Tuesday morning, which kept the team comradery and was an important way to check in with the coaches.
With restrictions easing, Lewis is delighted to be back training at Cricket Ireland's High Performance Centre at the Sport Ireland National Sports Campus. Although of course there's regulations in place due to Covid-19, Lewis doesn't notice much difference and is just delighted to be back.
A number of protocols are in place to ensure that training operates within a safe environment. These include less team sessions, washing your hands when changing training zones and not being able to share cricket balls.
"It's obviously hard when you're not surrounded by the whole team, but you get more one-on-one work, which I quite like," she said. "I think they've done it very well and the fact that there's not too much change is good, so it's just normality really now."
Growing up, Lewis admired former Irish cricketer Clare Shillington. Shillington retired in 2018 after a magnificent career that lived for 21 long years. Lewis admits that while it was "weird" playing with her at first, she eventually got used to it. These experiences have spurred Lewis on to take more responsibility within the group. She is now counted as an experienced player and is called upon to speak at team meetings.
The talented all-rounder credits former player and head of youth coaching at the YMCA Cricket Club, Kamal Merchant, as having the biggest influence on her career. Yet, you would imagine that juggling school and international cricket would be difficult, but Lewis was able to find balance.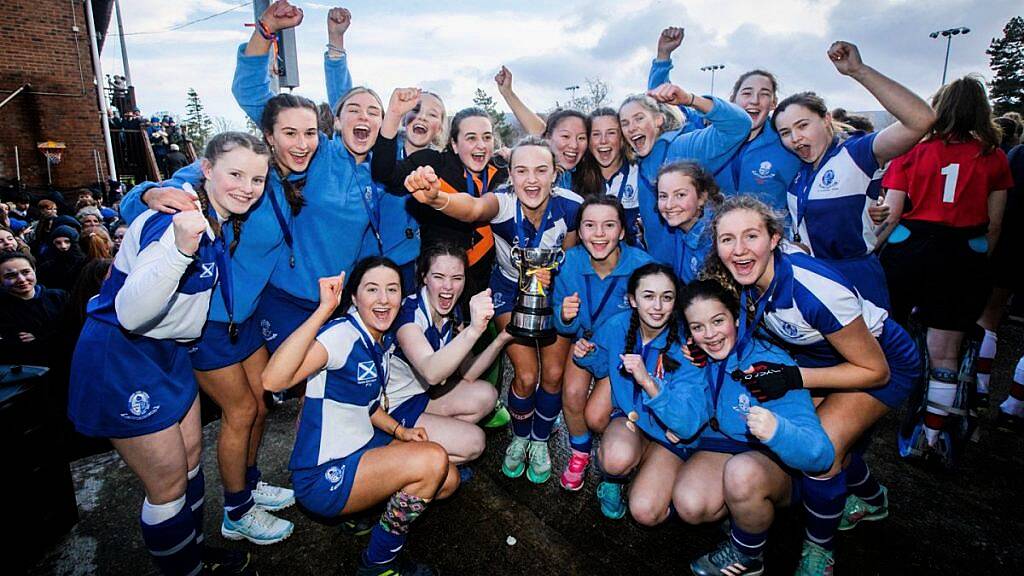 She reveals that she received incredible support from her principal and teachers at St. Andrews College, based in Booterstown. The principal was very supportive of students' sporting ambitions, and some teachers would cover the easier topics while she was away. Lewis also played hockey right up until last year, and is eager to get back involved in college.
Last year, Cricket Ireland took a big step towards professionalising the women's game, as they offered five part-time senior women's professional contracts to Lewis, Laura Delany, Shauna Kavanagh, Celeste Raack and Kim Garth. This year, all but Garth's contracts were renewed after she signed a two-year professional contract with Cricket Victoria in Australia.
Following Garth's decision, Cricket Ireland announced that eleven female cricketers will receive a newly developed non-retainer contract. The new non-retainer contracts include benefits such as year-round medical and healthcare insurance; strength and conditioning support; psychology, nutrition, performance analysis, lifestyle management and specialist coaching support, as well as match fees for all international matches.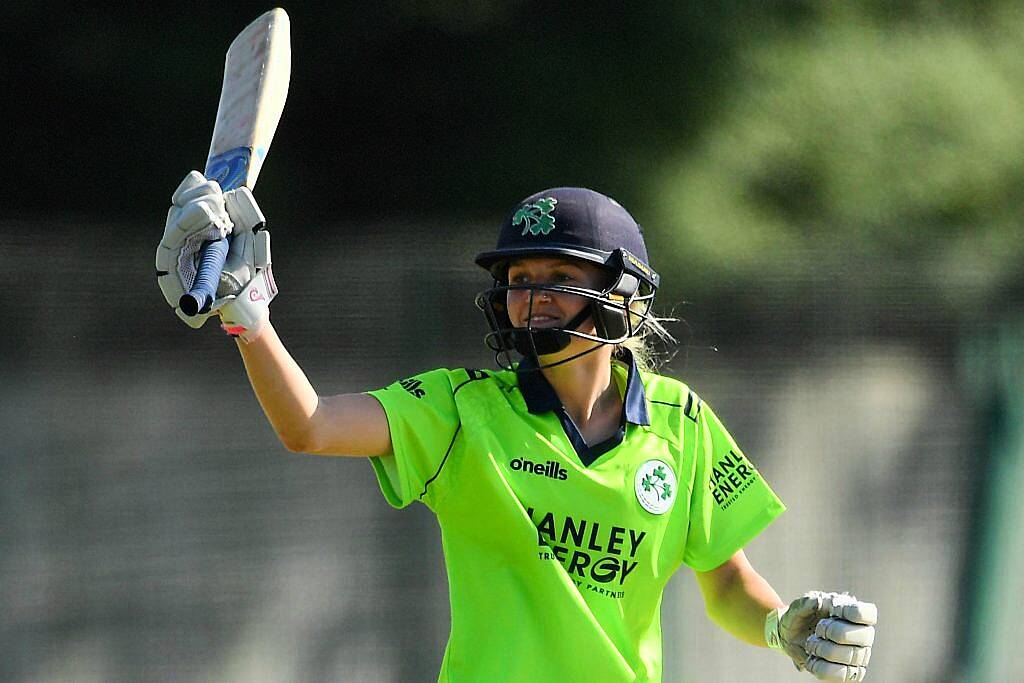 Lewis has seen a huge change in support for women's cricket in Ireland. "We didn't really have any strength and conditioning facilities, and now we've got like a full gym. We're out in the Institute gym training with Olympians… (we have) more support staff and stuff like that on tour which is great, so no we're definitely heading in the right direction and it is improving."
The standard of the game here in general has improved as well and there's more kids coming into the game every year through playing at school, which she's noticed herself at her own club.
She hopes that one day women's cricket will be as big here as it is in Australia, where she saw a huge amount of advertisement for the game. "They had a full stadium for their World Cup final which I was at, which was amazing. You could be standing at a bus stop and it'd be on all the buses and the bus stop and everything, which is so different to over here," she said. "It's great to see that over there and hopefully we'll get to that stage in the future."
Due to the coronavirus, the Irish women's cricket team's ICC World Cup Qualifier in Sri Lanka was postponed, but Lewis is optimistic for the side when the games eventually go ahead.
While acknowledging that losing Garth is "a big blow", she said it's important to remain positive. "It will be slightly harder because the 50 over World Cup is top eight, so it will be a lot harder than the T20 World Cup," she said. "But you go into every tournament to qualify, so I guess we just go in with a positive mindset and we believe that we can qualify."