It's been a long time coming for the Irish Hockey team but a massive summer of sporting action has finally arrived as the European Championships gets underway this weekend.
The Green Army will be looking to add fuel to their fire with the tournament offering a range of opportunities. As well as a battle between European teams, there are 3 World Cup 2022 places on the line and four direct qualifying spots for the 2023 Europeans. It could also be used as preparation for the upcoming Olympics which take place in July.
Momentum will be building off the pitch too with fans eager to get their first glimpse of the team on an international stage since November 2019.
Ireland are in Group A, which includes: Netherlands, Spain, Scotland and Ireland.
Ireland will take on world number ones, the Netherlands, in their first game of the tournament, on Saturday. It's a repeat of the 2018 World Cup final but hopefully won't end with the same result, after the Dutch ran out 6-0 winners.
The Netherlands have only lost one game since that day and are ranked best in the world so it could be an extremely tough game. That said, that game was three years ago so it is expected both sides have made considerable changes. It could be a whole new era of Irish hockey to end Dutch winning record.
Two days later, Ireland will play Scotland. Confidence will be high going into this game as the girls in green had a comfortable win in a friendly game against the Scots earlier this month.
The last game of the group is against Spain on June 9th. Spain is ranked one place ahead of Ireland in the world rankings (Spain are 7th, Ireland are 8th) so it will definitely be a tough game and one to kep an eye on.
Depending on how the games go, Ireland could be playing in a semi-final or relegation game. These games take place on June 11th followed by the medal game and relegation pool on June 12th and 13th.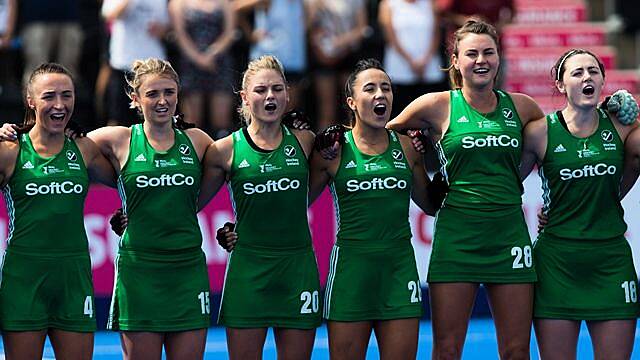 Thirteen of the Irish panel heading to the Euros were on that 2018 silver World Cup team. A newcomer to the squad is Michelle Carey, the uncapped UCD player. She previously played Gaelic football at county level, leading Dublin to several junior titles so she will be an exciting addition to the team.
Captain Katie Mullan leads out the side once again while the forward line will have a familiar look with record goalscorer Anna O'Flanagan – 81 goals and counting – lining out up top with Duke, Nikki Evans and the returning Naomi Carroll who is back after an ACL injury.
Chloe Watkins, Lizzie Colvin, Nicci Daly and Sarah Hawkshaw provide the midfield attack with Roisin Upton likely to join them coming out from the back.
There has been lots of changes in the defence area recently due to injuries but Lena Tice, Hannah Matthews and Megan Frazer are all back in action.
Zoe Wilson and Barr twins Serena and Bethany miss out due to long-term ACL injuries but with a balanced of youth and experience, the team will be in an excellent position ahead of Saturday's game.
A top two place brings a semi-final on Friday, June 11 with the final on Sunday, June 13. All games will be available to watch live on RTE2 and RTE Player.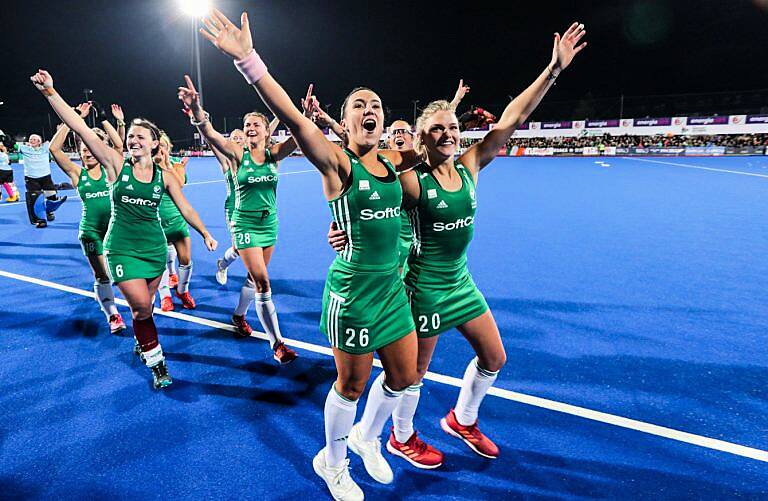 Ireland women's squad for EuroHockey Championships – June 5-13, 2021, Wagener Stadium, Amstelveen, Netherlands (club/caps):
Ayeisha McFerran (SV Kampong, 100) – goalkeeper
Lizzie Murphy (Loreto, 13) – goalkeeper
Michelle Carey (UCD, 0)
Naomi Carroll (Catholic Institute, 111)
Lizzie Colvin (Belfast Harlequins, 196)
Nicci Daly (Loreto, 189)
Nikki Evans (Old Alex, 198)
Megan Frazer (Belfast Harlequins, 136)
Sarah Hawkshaw (Railway Union, 33)
Hannah Matthews (Loreto, 147)
Shirley McCay (Pegasus, 306)
Hannah McLoughlin (UCD, 14)
Katie Mullan (Ballymoney, 193) – captain
Anna O'Flanagan (Muckross, 207) – vice-captain
Lena Tice (Old Alex, 109)
Sarah Torrans (Loreto, 26)
Roisin Upton (Catholic Institute, 76)
Chloe Watkins (Monkstown, 226)
Travelling reserves: Deirdre Duke (Old Alex, 141), Sarah McAuley (Muckross, 0)
Fixtures
June 5th, 2021: Ireland v Netherlands, 2.30pm
June 7th, 2021: Ireland v Scotland, 11.30am
June 9th, 2021: Ireland v Spain, 11.30am
June 11th 2021: Semi-finals/relegation pool
June 12th/13th: Medal matches/relegation pool