14-year-old Sarah Healy found herself standing into net at U16 county level under the premise that it would only be for a year and she could then return outfield to corner forward.
Seven years, an All-Ireland title and an All-star later, Healy, who is now entering her third year of sports science in GMIT, is content anywhere on the pitch as long as it contributes to the betterment of the group as "camogie is a team sport so you have to do what's best for the team."
"To be honest, I'd play wherever I was put. I like getting to mix both. The thrill of being in goals and then the chance to go out the field" she says.
"You have to have a high level of skill to be a goalie."
"Your first touch has to be right or it'll be flicked away from you. You have to be able to catch the ball. If you drop it, you're dropping it in the danger zone. You have to be versatile and adapt to different situations."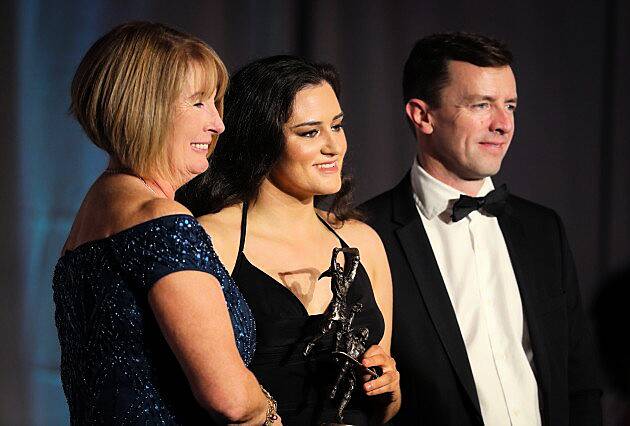 Having not donned in an attacking role for St. Thomas' in recent years, that very proposition now lies before the 21 year old all these years later for her home team.
"I haven't played outfield for my club in the last two years. I'm going out again this year" she says.
"I'd say I would have [benefited from playing outfield]. Just with movement, you need to be able to move in goals. If you're standing in the one position, you won't be blocking that much. You need to have quick feet."
Today, those exact reaction abilities will be tested by none other than reigning champions Kilkenny, an exact replica of last years All Ireland final, even in the set-up of the late throw in time.
Debated over for the last week, the start time for the game had been pushed out to 7:30 pm in order to alleviate RTE's scheduling clashes with the European Championships, and although the Galway keeper admits it will be "a long day before it", she believes the prime TV slot is "only going to better camogie as a whole."
89% of people polled by @LWI_GAA couldn't name a @OfficialCamogie player prior to this year's League.

No excuse this weekend with D1 final televised Sunday on RTÉ2 at 7:30 & streaming coverage of D2 (5pm) & D3 (2:30) Saturday & D4 (2:30) Sunday.
Just watch it! #StyleOfPlay https://t.co/2Tgr2ETKQh
— Killian Whelan (@Killian_Whelan) June 18, 2021
"We will be able to adapt" she says.
"As long as you know what you're doing for the day, and you have it planned out, I think we'd be able to cope."
"People flicking through the channels, if they stop and watch one camogie game, they might come back and watch another one. Then they might go to the matches."
3000 people will be lucky enough to do so this evening in Croke Park as the event is one of sixteen trials that will pilot the return of crowds to sport amid the ease of Coronavirus restrictions.
The 2019 All Star is looking forward to the "great buzz" in GAA's HQ, but most importantly is treasuring the opportunity to be back doing what she does best in front of her greatest supporters.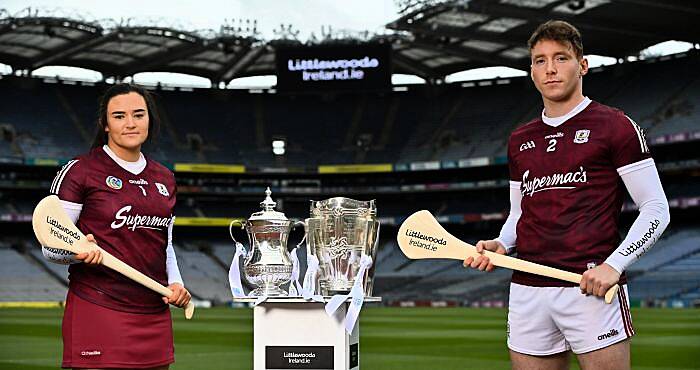 "I'm just excited to be back playing camogie" she says.
"Just to get the family back coming with you. It was hard going up playing a match, and they have to stay at home. It's great to have them coming with us."
"Even as players, it's great to hear the cheers, and just the atmosphere around it. It makes a lot of difference to us playing on the pitch."
Vowing that her side are to "improve on the mistakes [they] made last year in the final", Healy assures that they are "a much stronger team mentally now" having overcome the adversity and pain of the loss in 2020.
"Even winning that semi-final the last day, I think it showed our character and showed how strong we are mentally" she says.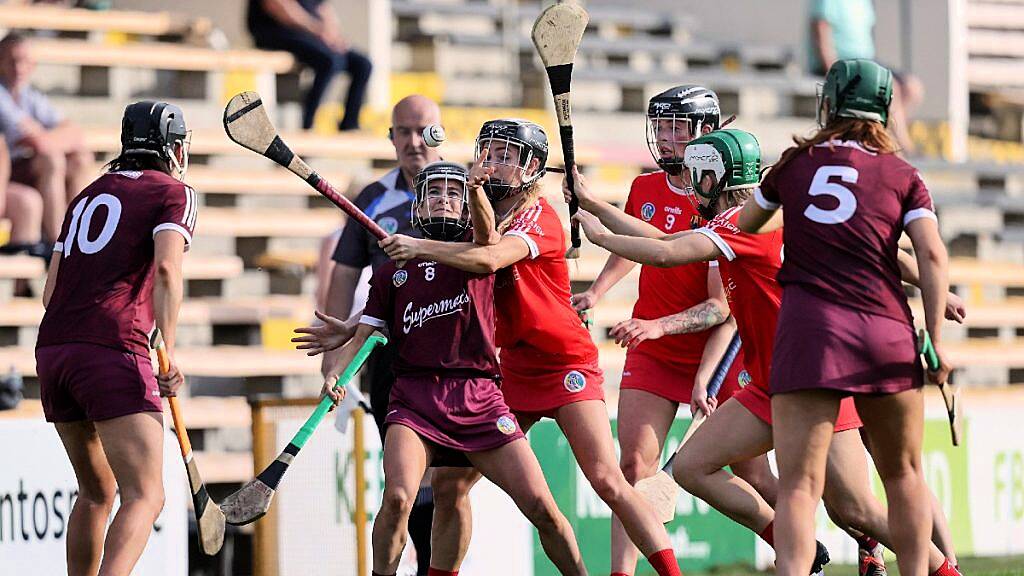 "We've met Kilkenny loads of times throughout the years. We know each other very well. It's always a battle. It really just depends on who gets the luck of the bounce on the day."
We're just looking forward, and trying to focus on ourselves for Sunday, and not focused too much on Kilkenny."
Kilkenny Vs Galway throws in tonight at 7:30 and will be available to watch live on RTE.