With no action on the field for the foreseeable future, and us barely getting away with the loose content in last weeks Monday Coffee Break, we have opted for a slight change in format for the next few Mondays.
Welcome to Monday Coffee With… where each week we sit down with a star of the game and find out the important things, like who makes their hurls and what length socks they prefer.
This week, to celebrate Clare hurler David Reidy joining the Women's Hurling team we have gone for a bumper edition. So grab a coffee, take five and see what David and Offaly legend Michaela Morkan had to say for themselves.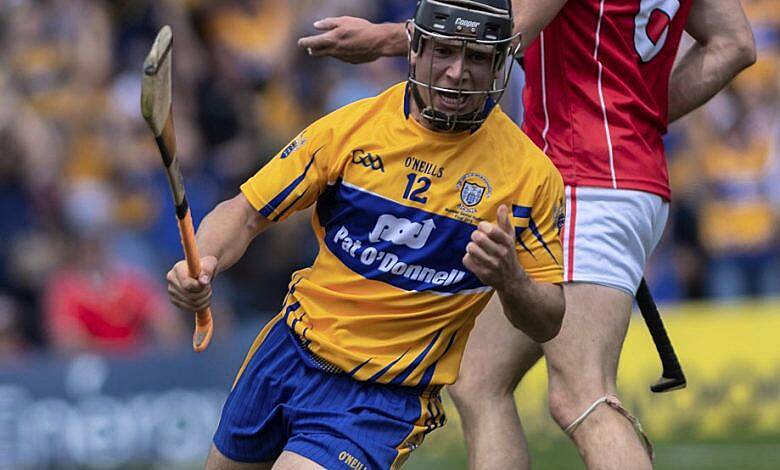 Women's Hurling – Ok guys, what are we having?
Michaela – I don't really like coffee, green tea for me…
David – Americano, heap of milk, 1 sugar
What do ye do for a living?
M – Teacher
D – Marketing and Communications with LIT
Where did ye first puck a ball?
M – In the back yard at home
D – In the sitting room with a 36inch hurley!
Who makes your hurls?
M – Mick Murray from Coolderry. He's magic!
D – Torpeys
Any nicknames?
M – Nelly or Two Can
D – Reidy
Ye've both played for a lot of teams. What was your favourite jersey?
M – The Shinrone one all the way!
D – The Ireland Shinty one
WH – Thanks David you did mention a few times before the interview started that you played for Ireland
If you could have the jersey of one opponent who would it be?
M – Kate Kelly
D – TJ Reid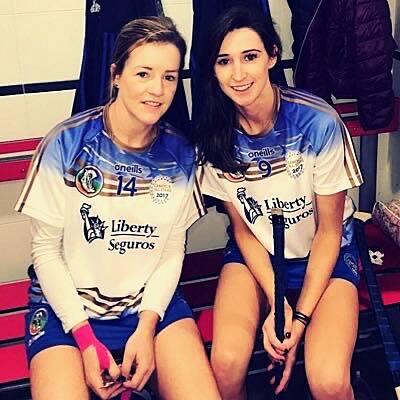 Who does the most whinging at county training?!
M – We did all of our whinging last year!
D – Aaron Cunningham
Who on your squad is most likely to hang you out to dry on social media on a sesh?!
M – Ann Marie Guinan or Grace Teehan. They already have a few photos and videos they could use against me!
D – Shane O'Donnell by taking selfies all night!
Of everything you've won whats your most cherished medal?
M – All-Ireland junior medal from 2008
D – All-Ireland U21 medal from 2014
Medals on the wall or thrown in a drawer?
M – Under the bed in a case my dad bought for me
D – It would be lucky if they are even in a drawer
Midi socks or long socks?
M – Midi socks
D – Peninsula Sport half socks
WH – No more plugs David please #ad
You have to do a Carpool Karaoke on the way to training. Who would you have with you and which song?
M – Arlene Watkins, Christine Cleary and Grainne Egan singing Day-O The Banana Boat Song.
D – David Fitzgerald, Ian Galvin and Conor Cleary with a remix of Lovely Old Miltown and The Bad Touch by The Bloodhound Gang
WH – Moving swiftly on… we won't be asking either of ye for Spotify recommendations…
Whats your prematch fuel?
M – Pasta usually then a banana sandwich about an hour before the game
D – Scrambled egg, beans, turkey rashers and brown bread with a glass of orange juice
Favourite cheat meal?
M – Pizza, followed by popcorn, Galaxy counters and a can of coke. Or else a whole packet of McVities Milk Chocolate Caramel Digestives.
WH – We like your style!!
D – Cholcoate, mmmmmmm
Favourite hurling ground?
M – St Brendans Park, Birr
D – Cusack Park or Pairc Ui Caoimh
What's the one thing you have to do to play county that you will stop immediately the day you retire?
M – Train on a Sunday morning!
D – Limit the amount of golf I play!
Tell us something we may not know about you?
M – I captained the U-12 boys team to win a county championship with my brothers and boyfriend on the team!
WH – Not that you constantly remind them or anything….
D – I once went to England for soccer trials
Finally, would you like to see camogie stay as it is or played under hurling rules?
M – Hurling rules all the way
D – Change to the hurling rules. Some of the women's hurlers wouldn't look out of place on our team, let them play to their potential…
This article was brought to you in association with Women's Hurling.