Another Monday rolls around and it follows a weekend that had a distinct championship feel in the air. Unfortunately there are no games in sight for the moment but this didn't stop this weeks guest who had a full All-Ireland final experience with her whole family in the back yard, parades and all! Grab a coffee, kick back and enjoy five minutes in the company of Tullaroan and Kilkenny super star Miriam Walsh.
Coffee order? Latte
Occupation? Professional athlete!
First place you pucked a ball? At my fathers over 40s game for Kilkenny against Offaly…
Who makes your hurls? James O'Keefe
Any nicknames? Worriam – I worry over small things
Of all the teams you have played for, what's your favourite jersey? The Kilkenny one, I dreamed of playing for them since I was small…
If you could have the jersey of one opponent you respect the most who would it be? Niamh Mulcahy, she's a brilliant leader
Biggest whinger at training? Defo myself!!
WH: We admire the honesty!
Who is most likely to hang you out to dry on social media on the sesh? Danielle Morrissey, she doesn't go out much and doesn't like any of us drinking…
WH: How can you go from honesty to dishonesty so quickly?!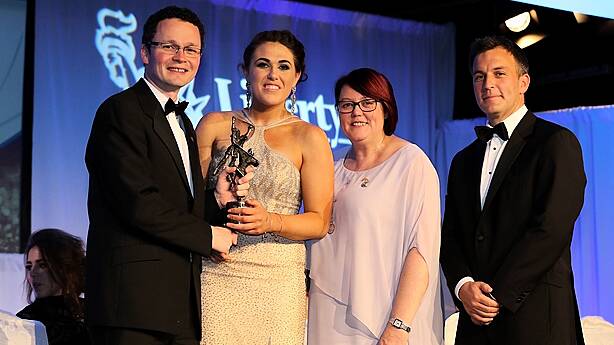 Of everything you've won whats your most cherished medal? 2016 senior All-Ireland with Kilkenny
Medals up on the wall or thrown in a drawer? My parents keep them safe in the cabinet in our sitting room….
WH: Is there not some sort of Walshe GAA museum in Tulloroan yet?!
The key question… Long socks or midi socks? Long ones, Cleere sports all the way…
WH: But you are wearing short ones in the pic, we don't know what to believe!
Carpool karaoke… what song and which three team mates to belt it out with? Davina Tobin, Gaule and Danielle. We love a bit of techno
Scooter? No there's nowhere to put the gear bags
Fav pre match meal? Chicken and pasta
And for a cheat meal? La Rivista take away or Italian Connection…
Favourite ground to hurl in? Nowlan Park
What's the one thing you can't do now because of county that you will do immediately on retirement? Travel the world…
Tell us one thing we may not know about you? I'm afraid of heights, big time
WH: Not afraid of reaching the lofty heights of the game though… eh? See what we did there… Moving swiftly along
Finally Miriam, leave it as it is or hurling rules? Hurling rules all the way, would love it to get much more physical…
WH: We love you Miriam!
This article was brought to you in association with Women's Hurling.