"It is an honour to put on a green jersey and everytime I do it I am extremely happy"
Wexford native and Irish Rugby 7s Player Katie Fitzhenry sat down with Her Sport to discuss life in lockdown, the changing nature of rugby and women's sport in Ireland, and the challenges of being one of the first female professional athletes in the nation.
Katie feels fortunate to be enduring the lockdown while living with a group of fellow athletes, which she says has been crucial to forming a routine and keeping motivated.
"By having a training partner, we are able to hold each other accountable, and have open conversations, asking each other 'How are you feeling today?', and take comfort in the fact that we often feel the same and have good and bad days"
In general, Fitzhenry has found training during quarantine to be fairly manageable, and the use of GPS trackers for workouts has helped her keep to her regime as much as possible. Herself and her teammates have been making a consistent effort to keep engaged and in communication with each other, doing virtual HITT classes and organising quizzes to keep conversation and connection up during this time.
Under normal circumstances, Katie would be engaged in some form of Rugby training for 4+ hours a day, with everything from video analysis, mobility, pitch sessions and gym workouts.
We discussed the changing nature of rugby, which can have a tendency to be seen as a male dominated sport. Fitzhenry has seen drastic changes during her time in the sport:
"Since I have started to play, the game has changed dramatically, with everything from kit allocation and jerseys to time on the field."
Katie describes seeing not only increased female sport participation, but growing numbers of younger athletes participating and playing rugby at a high standard, which she says is fantastic for the sport and young female athletes in general.
"The attitude has changed dramatically, and it is not seen as a male game anymore."
Fitzhenry debuted on the International stage for the 2015 Six Nations, and despite getting injured during the tournament, she described the atmosphere as electric, even with smaller than anticipated crowds.
In 2017, for the Women's Rugby World Cup, Fitzhenry got to play at home, something she claimed was "indescribable", as the whole nation stood behind them. She described playing at a high level as something you don't realize the significance of until after the fact. During the World Cup Fitzhenry commented: "You are in your own little bubble, and you need to be, because you have a job to do at the end of the day". It was not until after the World Cup that Katie was able to reflect on the opportunity and how incredible the support from Ireland was.
Fitzhenry described the extensive impact sport has had on her life, and how there is often a struggle to create an identity off the pitch, as an individual in addition to being an athlete.
"There are not many professional female athletes in the country, which is a huge honour, but not something that has been done before… it is hard to be the first to do something and to try and not mess it up for everyone else."
"People are so great and supportive, but only see you as an athlete sometimes, you might get the odd 'why aren't you running?' or if you are out with your family at Christmas time for a few drinks someone might say 'Are you allowed drink that?'. But, it is an honour to put on a green jersey and everytime I do it I am extremely happy, so I can take the negative aspect that comes with it".
Katie described herself as "sport mad" when she was growing up, starting off in camogie and eventually picking up tag rugby in school and progressing to a senior team.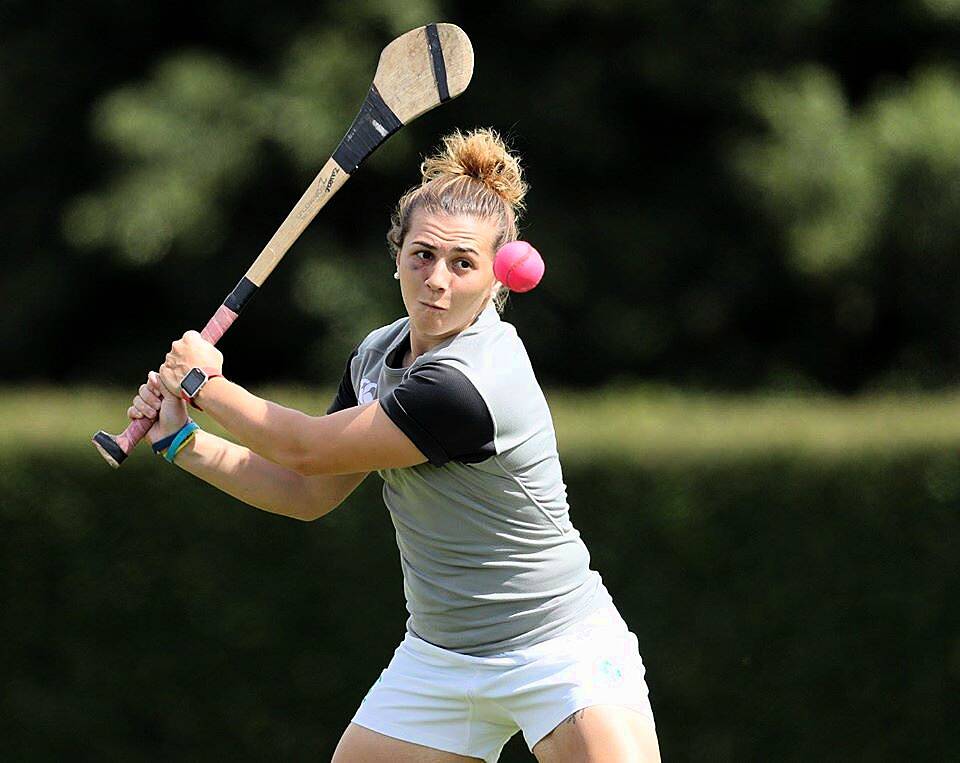 "I had this thing about the boys, they couldn't be better than me, I just wanted to beat them in everything I did."
Despite loving rugby, Fitzhenry describes camogie as her "first love" - "Nothing better than going out and pucking the ball around".
In terms of a recovery and nutrition strategy, Katie cites ice baths, as well as lots of stretching and mobility being crucial to keeping rugby players at the top of their game through the years.
80 percent of the food Fitzhenry and her teammates consume is what they need, and they try to eat smart whenever possible. "We have our treats and enjoy them. No food to me is bad, if you want something have it, but not it all the time".
As a role model for women in sport, offering advice to young female athletes, Fitzhenry says: "Don't have regrets. I think everyone has regrets, but look at them as a learning, you have to do something wrong to learn how to do it right".
Subscribe to Her Sport's YouTube channel for more videos, follow us on Instagram, like us on Facebook or follow us on Twitter for the latest sporting news and content.