It has been yet another remarkable year for Irish sport with our women taking centre stage in 2019. We recount the highlights and our most memorable moments of the year in this 2019 review.
---

Ireland Qualify For Olympics Team Dressage For The First Time Ever

---
For the first time in history, an Irish dressage team qualified for the Olympic Games.
At the FEI European Championships, a team consisting of Judy Reynolds, Kate Dwyer, Heike Holstein and Anna Merveldt grabbed one of the three qualifying spots for the Tokyo 2020 Olympics, after finishing second.
Going into the final round of the competition, Ireland were sitting in fourth place. However, after a brilliant performance from Judy Reynolds aboard Vancouver K, Ireland moved into second to cement qualification.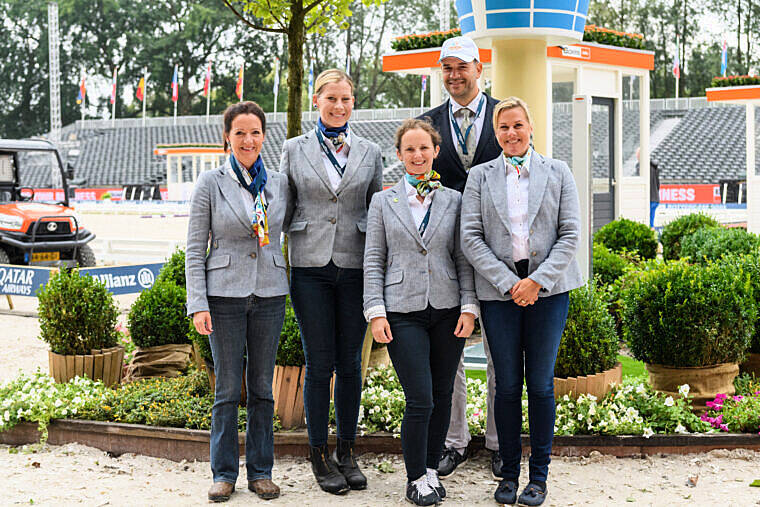 ---

Ireland U20 Basketball Team Claim Promotion After Bronze Medal Win

---
The Ireland U20 Basketball team wrote themselves into Irish basketball history as they beat Great Britain 60-57 to win bronze at the FIBA U20 Women's European Championships Division B.
The victory sees Ireland promoted to the U20 Division A competition next year.
The majority of the squad had earned silver in 2017, at the FIBA U18 Women's European Championships Division B.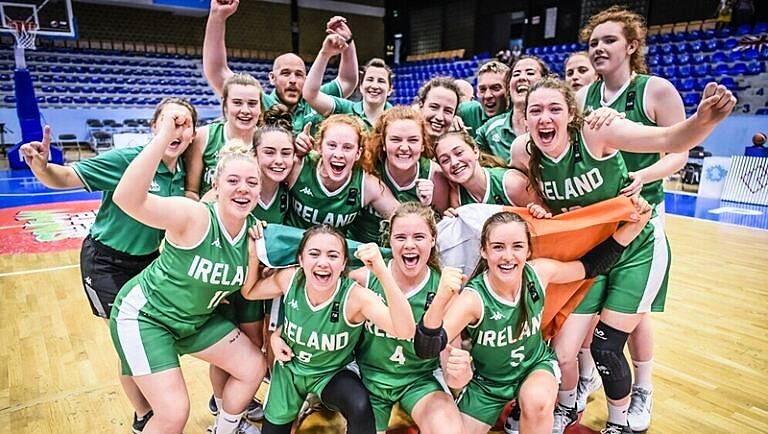 ---

Sanita Puspure Defends Her Gold Medal At The Rowing World Championships

---
Sanita Puspure defended her women's single scull title after storming to victory at the World Rowing Championships in Austria.
Puspure opened up an enormous gap in the final 500m on her way to victory. The two-time world champion finished over a length ahead of New Zealand's Emma Twigg, in a time of 7:17.14.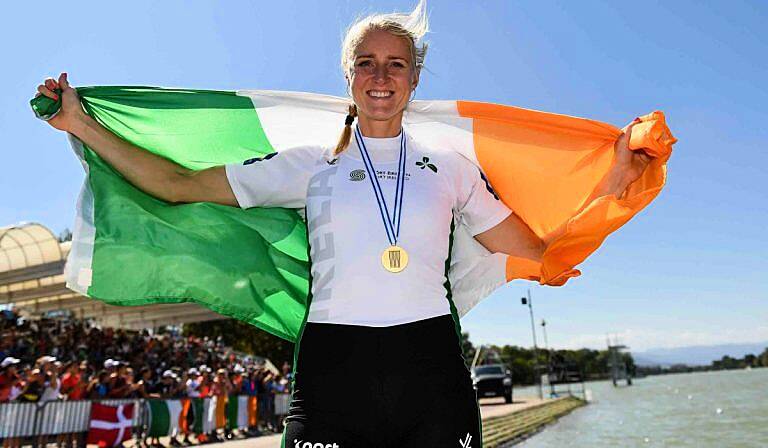 ---

Aoife O'Rourke Crowned European Boxing Middleweight Champion

---
Aoife O'Rourke was crowned European Elite middleweight champion in Spain.
The Roscommon middleweight beat Poland's Elziebta Wojcik on a unanimous decision in Madrid to become only the second-ever female Irish boxer to win gold at the European Elite Championships, after Katie Taylor.
Amy Broadhurst secured bronze at the tournament in an impressive outing, with a stand-out performance against Russia's Anastasia Beliakova securing bronze.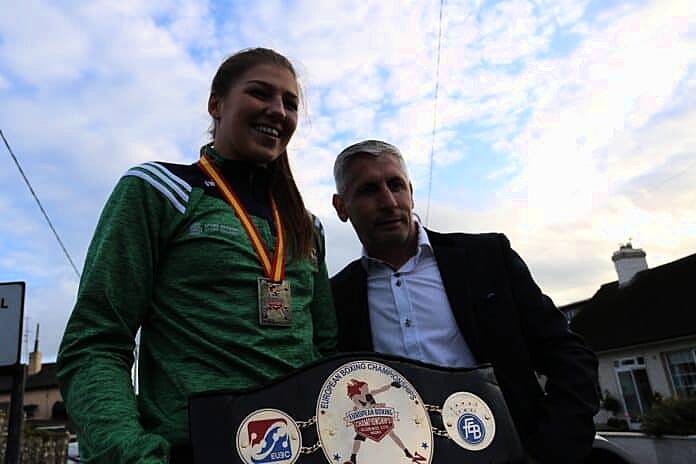 ---

Katie O'Brien Seals Bronze Medal At World Rowing Championships

---
Katie O'Brien won bronze at the World Rowing Championships in the women's PR2 A final.
O'Brien's bronze came on her 23rd birthday where she fought through the field to cross the line in a time of 9:52.13. Kathryn Ross of Australia took home gold.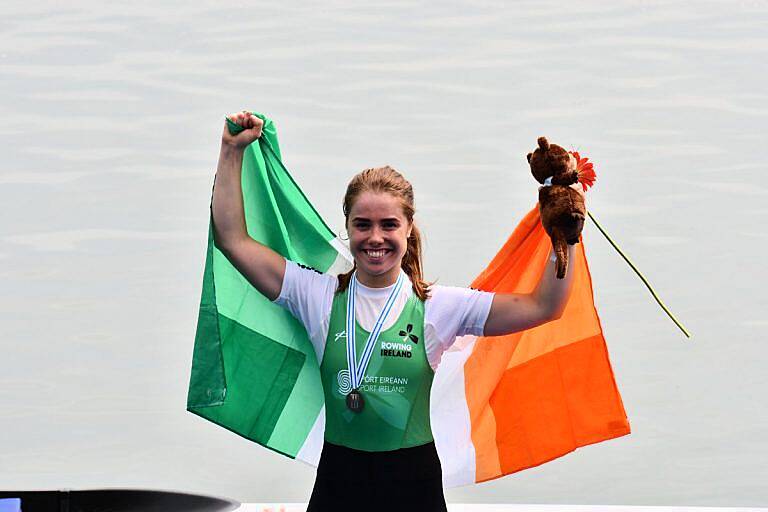 ---

Natalya Coyle Books Her Place At The Tokyo 2020 Olympics In The Modern Pentathlon

---
Natalya Coyle booked her place at the Tokyo 2020 Olympics after finishing 8th at the modern pentathlon European Championships in England.
Coyle scored 1,335 points on her way to finishing eighth.
Tokyo 2020 will be Coyle's third Olympics in a row, where she finished in the top ten at both London 2012 and Rio 2016.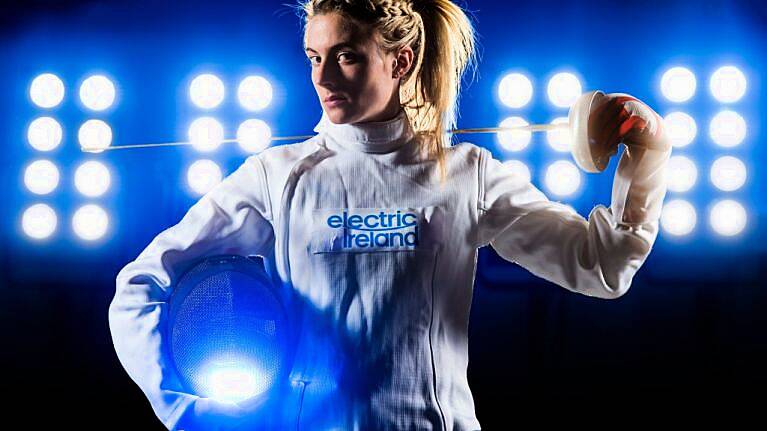 ---

Crowley And Dukarska Clinch Olympic Qualification At World Rowing Championships

---
Aileen Crowley and Monika Dukarska clinched qualification for next summer's Olympic Games in Tokyo after finishing second in the women's pair (W2-) event in the B final, at the World Rowing Championships.
The pair finished eighth place overall and that was enough to secure the boat a place at the Tokyo Olympics.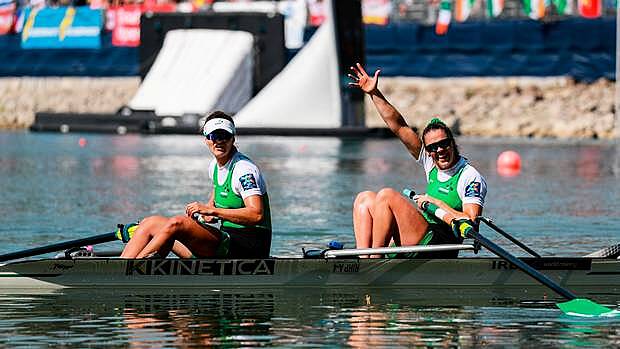 ---

Gillespie Wins Ireland's First Ever Medal At A Junior Track World Championships

---
Lara Gillespie followed up her three silver medals at the Junior European Cycling Championships earlier in the year to win bronze in the Individual Pursuit at the UCI Junior Track World Championships in Germany.
Gillespie set a new Junior National Record of 2:20:438 during qualification, averaging 51.268kpm for the 2000m time trial.
This was the first time a female had ever medalled for Ireland at a World Junior Track Championships.

---

Keane And Turner Triumph With Bronze At World Para Swimming Championships

---
Ellen Keane and Nicole Turner took home bronze at the World Para Swimming Championships in London.
Ellen Keane produced a season's best of 1:22:42in the 100m breaststroke SB8 to earn bronze.
Nicole Turner displayed heaps of grit and determination to fight-back in the final 10m to move from fifth to third and secure bronze in the 50m Butterfly S6.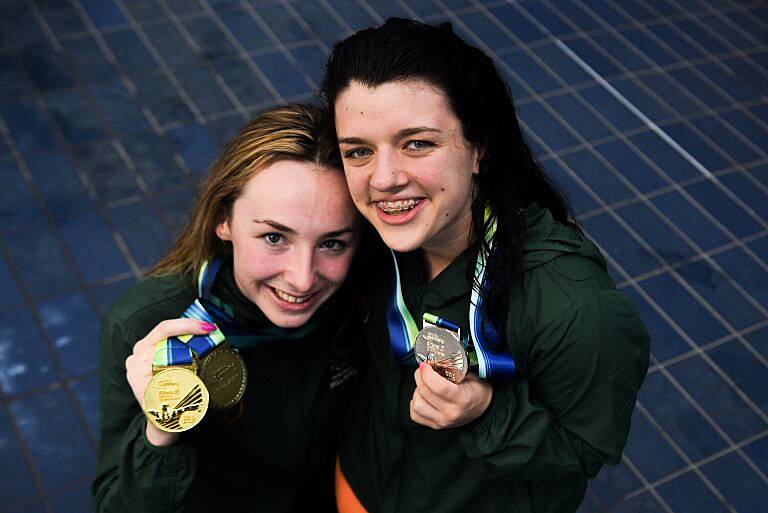 ---

Dublin Ladies Make It Three All-Ireland's In A Row

---
In front of a record-breaking crowd of 56,114 in Croke Park, the Dublin Ladies Gaelic Football team made it three All-Ireland's in a row.
Dublin defeated Galway on a score-line of 2-3 to 0-4. Sineád Goldrick and Hannah O'Neill scored the goals for the Sky Blues.
---

Niamh Fay Crowned European Youth Boxing Champion As Ireland Bring Home Medals

---
Niamh Fay was crowned European Youth champion in Bulgaria after defeating Croatia's Nikolina Cacic on a 4-1 split decision in the bantamweight division.
Fay won four fights en route to her gold in Sofia.
Donegal's Leah Gallen (welterweight division), Roscommon's Lisa O'Rourke (middleweight division) and Enniskerry's Daina Moorehouse (light flyweight division) secured bronze respectively.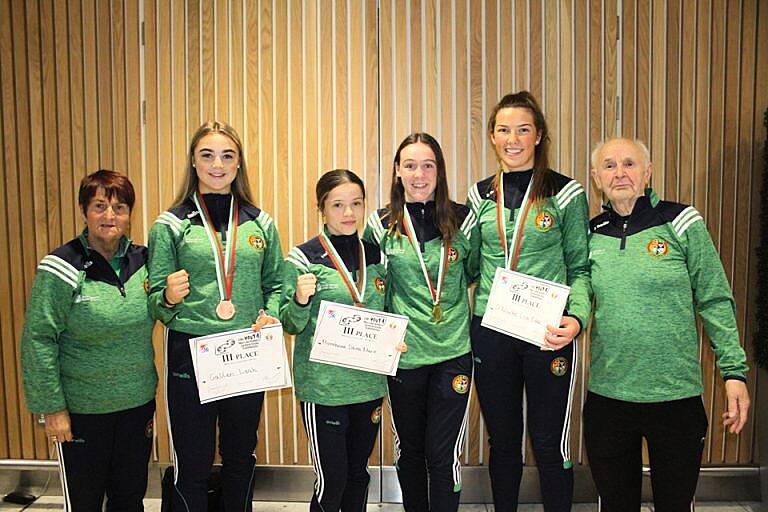 ---

George Dunlevy And McCrystal Win Double Gold At Paracycling World Cup

---
Katie-George Dunlevy and Eve McCrystal made it three gold medals on the bounce at the UCI Paracycling World Championships, after winning the time-trial.
The Irish tandem pair crossed the line in 41:2.51 to beat New Zealand's Emma Foy and Hannah Van Kampen by 55.28 seconds over the 31.2km course in Emmen, the Netherlands.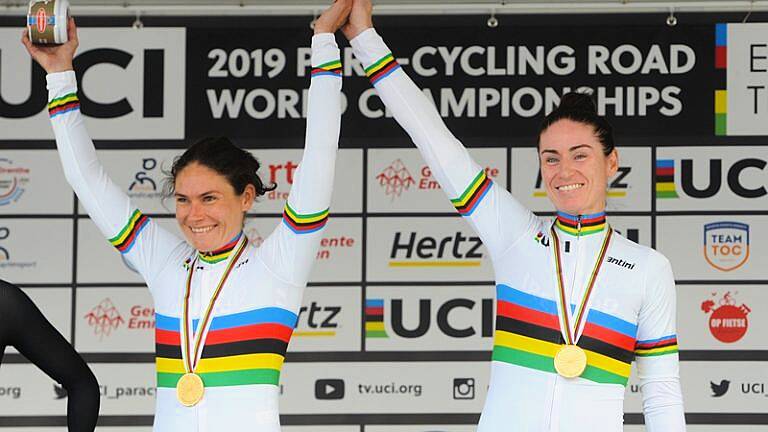 ---

Ryan And Heffernan Write History For Ireland At Gymastics World Cup

---
Meg Ryan and Jane Heffernan wrote history for Ireland as they won the country's first ever World Cup medals in women's artistic gymnastics.
Meg Ryan won the silver medal and Jane Hefferan won the bronze medal on the uneven-bars at the Gymnastics World Challenge Cup in Turkey.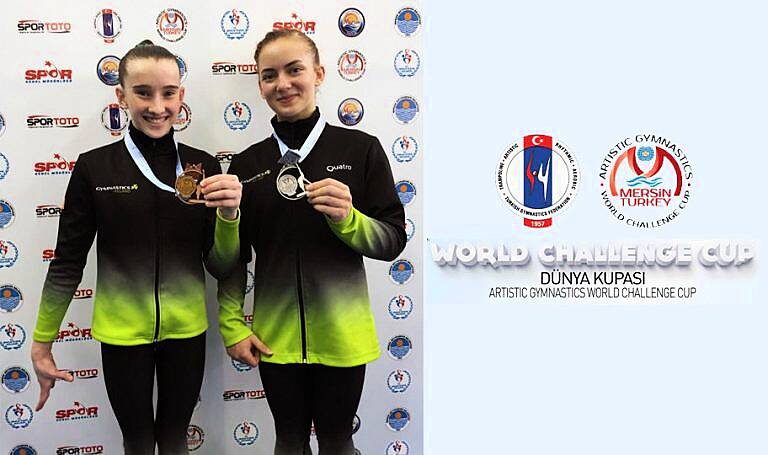 ---

Galway Secure Third Ever Camogie Title After Defeating Kilkenny

---
Galway defeated Kilkenny in front of a record standalone crowd to claim their third Liberty Insurance All-Ireland Senior Camogie Championship.
Three first-half goals from Niamh Hanniffy and Ailish O'Reilly were key as Galway held off a determined Kilkenny.
The final score ended 3-14 to 0-17.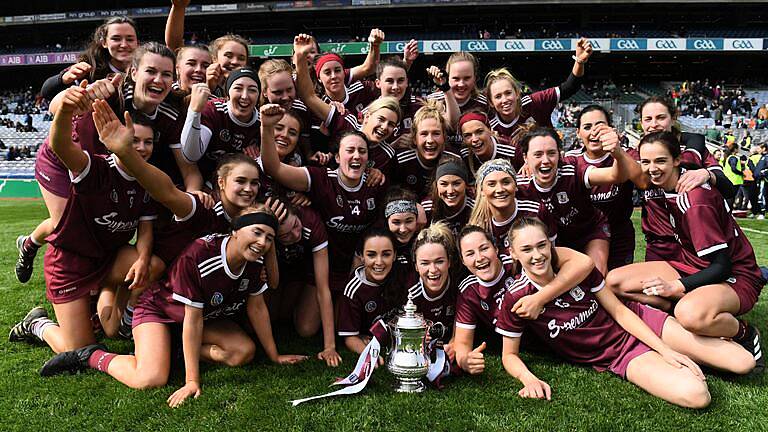 ---

Sport Ireland Announce €3m Investment In Women In Sport Programme

---
Sport Ireland announced details of a new multi-year investment of over €3m to 40 National Governing Bodies through the Women in Sport Programme.
They key policies in the Women In Sport Programme is to identify Coaching and Officiating, Active Participation, Leadership and Governance and Visibility.