Sonia O' Sullivan is a name so associated with Irish sports stars, and one that has influenced so many people during and since her days of glory around the turning of the century. At a time when athletics in Ireland was one of the major sporting events people followed religiously, O' Sullivan had a mammoth following testament to the unique talent she possessed. In her artillery she possessed an infamous "kick"– an ability to turn it on in the final stretch of a race– a quality of hers that made each of her races all the more gripping and exciting to watch. At a time in history when television and newspapers were the focal point of sporting consumption, the Cork woman was somewhat of a national treasure. She was the shining light amongst Irish sports stars at the time and one who paved the way for women in Ireland to have someone they could aspire to be like– a major stepping stone for the vastly improved female sporting participatory party we know today.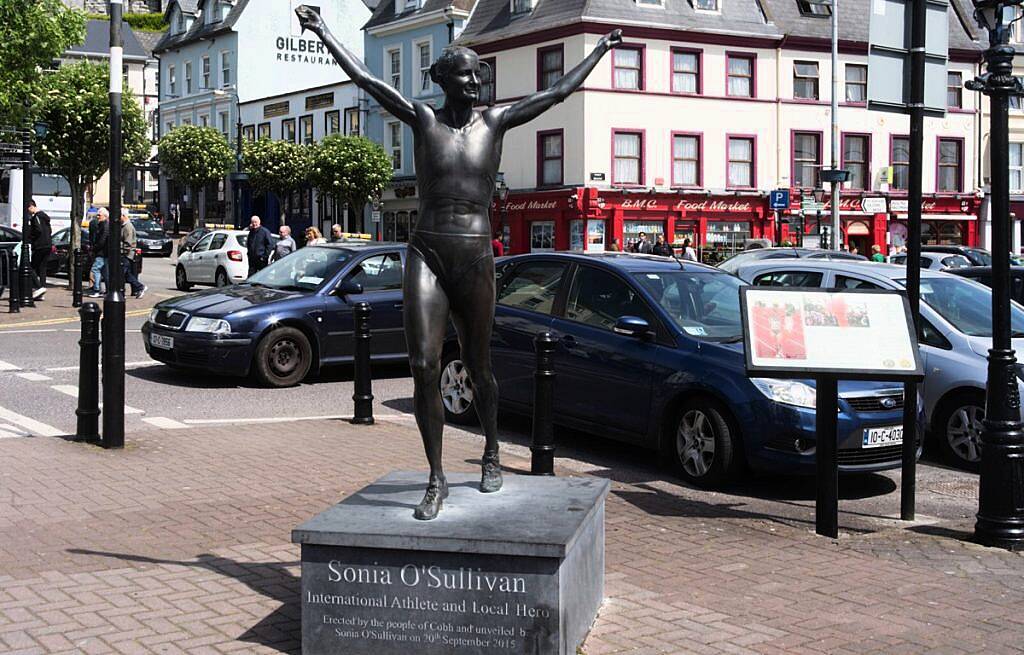 It was the year of 2000 and the beauty of Sydney set the scene for an Olympics that would change the outlook of Irish sporting archives for what we know today. Behind the history making was a woman from Cork who's years of hard training and dreams would come to fruition as she took her position on the podium after a gripping race that captured the heart of a nation.
Before Sydney, O' Sullivan had long battled for that coveted honour, the placing of an Olympic accolade around one's neck–a vision all athletes muse on as they lie awake at night. Winning silver at the Games in 2000 was a monumental moment for O' Sullivan, made sweeter by the pathway she had undertaken to finally allow herself to be called an Olympic medalist. Prior to 2000, the Cobh native endured some bittersweet disappointment; dismay that would in hindsight, enlight the fire in her belly to finally get over the line in Sydney and become Ireland's first ever female athletics athlete to win a medal at an Olympics. 1992 had been something of an almost year as she finished fourth in the 3000m final, the toughest position of them all to finish in. Following on from this disappointment, she then worked towards the '96 Games with the hopes of amending her recent disappointment her end goal.
Preparations for Atlanta went rather well for the track and field athlete. A gold medal at the 1995 World Championships silenced many critics who had pondered over whether O'Sullivan could overcome her Olympic disappointment. The win gave the Cork woman great confidence and catapulted her into the position of favourite to win gold in the 5000m at the Centennial Olympic Games. In her quest to confirm her status as the world's greatest middle distance runner, the hopes of a passionate nation collapsed when the Cork native withdrew from the race with just two laps remaining with illness. Wang Juxia of China duly obliged at the expense of O' Sullivan's exit as she raced home to take gold. O' Sullivan, who left the stadium in tears, later revealed to the press that she had been suffering from diarrhoea since the heats of the 5000m. A disappointing occurrence that would in turn fuel the fire for a historic comeback.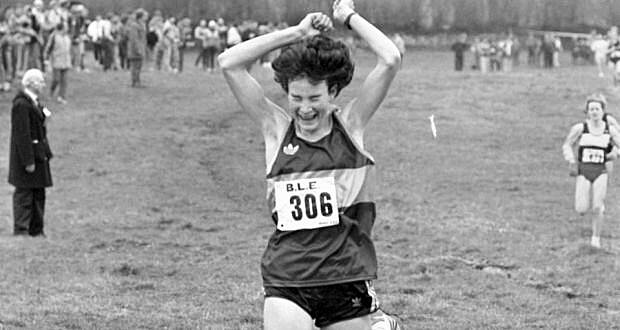 With her sights duly set on the Sydney Games in 2000, O' Sullivan went back to the drawing board and looked to amend the bittersweet disappointment of '96. After further struggles in '97 to reclaim her best form, '98 acted as her comeback year and the Cobh woman began showing signs of her top form again that had captured the support of The Emerald Isle way back when. In March of that year, O' Sullivan entered the World Cross-Country in Marrakech, entering both the short (4km) and long distance (8km) events. In true winner's fashion, she won both events, making it all the more admirable by doing so on successive days.
O' Sullivan then continued this fine recent form as she visited the capital of Hungary for the European Athletics Championships. In Budapest, she stormed to victory in both the 5000m and 10'000m races, attracting the biggest applause for winning gold in the latter race given the fact she had never competed in the longer distance track event before.
Come 1999, she then took a hiatus from the sport during which time she gave birth to her eldest daughter Ciara in July of that year. Testament to the driven force she is, O' Sullivan returned to training just ten days later, with Sydney in her sights.
In fine preparation for the 2000 Games, O' Sullivan competed in the Australian outdoor domestic season wherein she recorded the fastest time over 5000m on February 13th with a 15:10.24 finish. She then returned to her Irish roots in June of that same year when she won the Dublin Women's Mini Marathon. All of this form had O'Sullivan primed and ready to compete at her third Olympic Games in Sydney in 2000, a Games in which she would finally put her downfalls and disappointment behind her.
"She'll be back" were the famous three words told by her father to a frantic media following her disappointing withdrawal from the '96 5000m race in Atlanta– and truth he did tell. The Cork woman entered Sydney off the back of some stellar performances and she was poised to claim a much deserved Olympic medal, one which she still sought to finally complete her lengthy list of honours. She began on the 22nd of September by winning her heat in somewhat straightforward fashion. Three days later came the big day– the day both she and her closely following nation had been waiting for. After a solid race, a sprint finish saw O'Sullivan finish in second place with Romania's Gabriela Szabo just edging her out.
An Olympic medal, finally achieved. It proved a monumental moment in Irish sporting & athletics history and an occurrence that meant more to Ireland than just sport. With a national record of 14:41.02 and a silver medal attained, O'Sullivan became only the second Irish woman to win an Olympic medal after Michelle Smith. Given the controversy attached to Smith's medals, O' Sullivan was in many eyes Ireland's first female Olympic medalist. Her performance meant she became the first Track and Field Olympic medalist since Waterford's John Treacy in Los Angeles '84. The pair flying the flag high for the province of Munster in Irish history books.
It proved a watershed moment for a nation that had followed their shining star through thick and thin for many years. She returned home to the motherland to win the Dublin marathon in October– showcasing her unique talent on home soil in front of a jubilant crowd. She would go on to make history in 2004 as she competed in yet another Olympic Games, a fascinating achievement in itself. Despite no medal in 2004, it proved somewhat of a poignant finish to her Olympic career, one which will be reflected on for years to come, with her silver medal in Sydney a fondly remembered day in Irish history and a day that will be spoken of for years to come. Carrying the Olympic flame onto Stephen's Green in 2012 proved a fitting tribute to a decorated career earned through hard work and raw quality.
For what she did for Irish sport, athletics and Irish women in sport– she deserves all the credit that comes her way. Sonia O' Sullivan– a true Irish legend.